St Louis Park


Class of 58, The Luckiest Generation
Welcome to the
St Louis Park Senior High School
Class Of 1958 Web Site.
Home of the Orioles!
For music to accompany your viewing of this Home Page, click here:
We want to keep in touch with you. If you change your email address, or mailing address or phone number, be sure to go to MEMBER FUNCTIONS and make those changes under "Edit Contact Info."
Some 60th Class Reunion Photos are here and posted on this website. If you also took pictures, and are willing to send yours in to us, we will post them here as well.
You will find the photos at the three links at the left entitled:
60th Reunion at Kip's Bar
60th Reunion at Tim's Farm
60th Reunion Banquet Shot
We thank classmates Dwight and Cricket Atwood-Steege, Bill Kerwin, Donna Rose Reyes and KC Cravens for their willingness to share their photos. Tim Kiernan's daughter, Monica, also contributed many of the photos taken at the Farm. You may, in the case of each of the three files, look at the "slide show" of photos, timed to change every 7 to 10 seconds; or, you can find all the same still shots at the bottom of the page and look at them as long as you like. Captions will appear at the bottom of some of the pictures.
<>~<>~<>~<>~<>~<>~<>~<>~<>~<>
Don't forget that classmate Dan Geldert will be conducting a Community Band Concert on Sunday Sept. 23rd at Minnetonka High School at 3:00 PM. Consult this website for further details:

http://www.musicassociation.org/performances.html
This website announces information regarding Dan's next concert at Minnetonka High School.
<>~<>~<>~<>~<>~<>~<>~<>~<>
We hope you had a wonderful time at the 60th Class Reunion on Aug. 24, 25 & 26. Whether you came only for the Kip's Friday night social, or the Farm Event at Tim Kiernan's on Saturday, or enjoyed the Dinner and Program at the Minneapolis Golf Club on Saturday, a good time was had by all.
On behalf of the planning and coordinating team, led by Karen (KC) Cravens Bretzke, we wish you good and stable health, for you need to prepare for our collective, all-classmates' 80th Birthday Party in 2020. Stay tuned for news about that.
<>~<>~<>~<>~<>~<>~<>~<>~<>~<>~<>~<>
---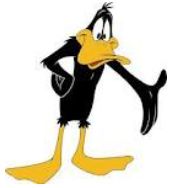 ... that today is Pentagon Groundbreaking Day

? On this day in 1941, the groundbreaking ceremony for the Pentagon took place in Arlington, Virginia. We were only about 1 year old at the time. The Pentagon is the headquarters of the United States Department of Defense, located across the Potomac River from Washington, D.C. Trivia fans: Approximately 23,000 military and civilian employees and about 3,000 non-defense support personnel work in the Pentagon.
///////////////////////////////////////////////
Can you recognize this photo?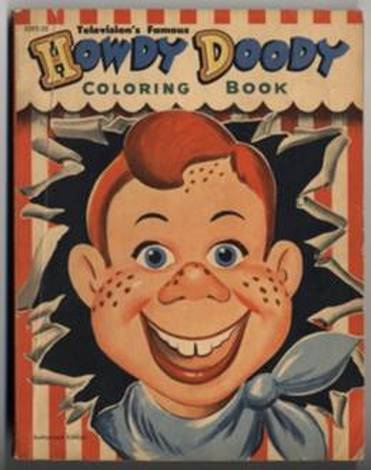 Did you have one of these coloring books?
//////////////////////////////

Today's Inspirational Quotes

"Just breathe in, breathe out, and remember that moving forward means taking it one step at a time."

-- Author Unknown
"Do not bring people in your life who weigh you down. And trust your instincts ... good relationships feel good. They feel right. They don't hurt. They're not painful. That's not just with somebody you want to marry, but it's with the friends that you choose. It's with the people you surround yourselves with."

-- Michelle Obama
<>~<>~<>~<>~<>~<>~<>~<>~<>
This Week's Nostalgic Photo
Each week a new photo will appear below. You won't have to guess who it is. Their name(s) will appear. Just be amazed at what you see or have forgotten!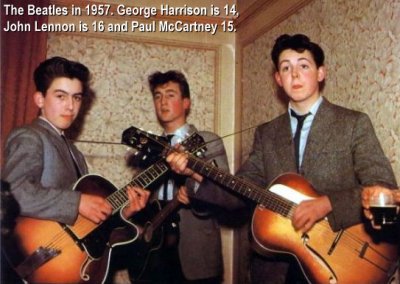 <>~<>~<>~<>~<>~<>~<>~<>~<>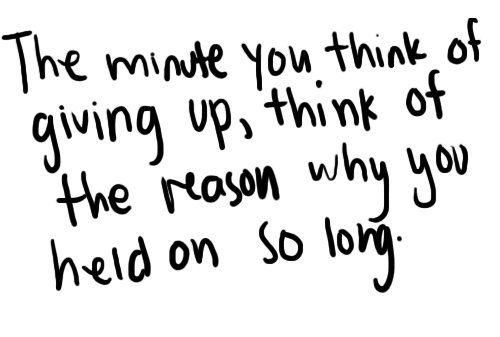 Rememberance Quotes for September
"Today I choose life. Every morning when I wake up I can choose joy, happiness, negativity, pain... To feel the freedom that comes from being able to continue to make mistakes and choices - today I choose to feel life, not to deny my humanity but embrace it."
Featured Article, Website or Blog:
Five Ways to Prevent Hardening of the Arteries

Hardening of the arteries, also referred to as atherosclerosis, occurs when there is a buildup of plaque in the walls of the arteries which results in the arteries becoming hardened and narrower.

Hardening of the arteries can eventually result in heart attack or stroke, so it's very important to prevent the condition. However, you needn't be left in the dark on how to prevent hardening of the arteries.

Here are five ways for you to prevent this serious condition:

http://www.loweryourbloodpressurenow.org/how_to_prevent_hardening_of_the_arteries.html

******************************************************
We have ten Photo Albums, with accompanying music, to share with you.
These are mainly Albums from our 50th and 55th Class Reunions. You will find them all at the links entitled "Our Photo Gallery" and "50th Reunion Photo Sets" at the left side of this page. They are...
SLP Class of '58 Gallery

..........variety of photos sent in by classmates

Our High School Times

............photos from our days at Park High

55th at the Park Tavern

............Sept. 10, 2013 - 1st 55th Reunion Event

55th at the Farm

........................Sept. 11, 2013 - 2nd 55th Reunion Event

55th at The Hall of Fame

..........Sept. 12, 2013 - Induction Banquet

70th Birthday Cruise

..........Our July 20, 2010 Cruise on Lake Minnetonka

50th School and Bus Tour

.......Big 50th Reunion - Day 1 Activity

BBQ at Tim Kiernan's Farm

.....Big 50th Reunion - Day 2 Activity

Relaxing Saturday Morning

.....Big 50th Reunion - Day 3 Morning

50th Saturday Banquet

............Big 50th Reunion - Day 3 Evening
Sit back, adjust each album to "full screen mode," turn on the music at the scroll at the bottom of each photo set, change tunes or watch without music...all to suit yourself. Come back often. You'll recognize someone different each time!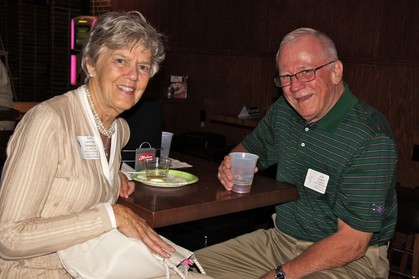 Sara Lenmark Halverson and John Carlson both thought the Tavern Event was special. See all of us who were there at the "55th at The Park Tavern" Photo Album.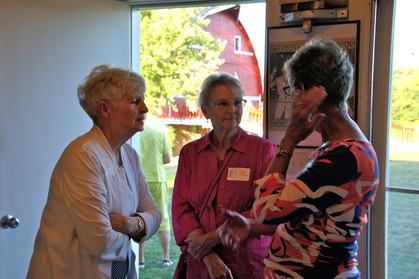 Janet Aarness Midtbo, Mary Ann Evans Eckenberg and Barbara Wilcox Elmquist had a great time renewing their friendship at the Farm Event. See who else was there at the "55th at The Farm" Photo Album.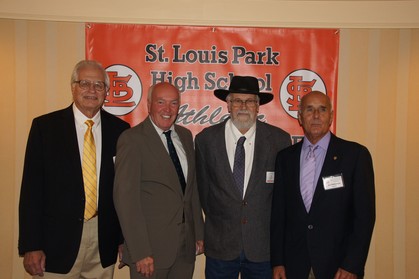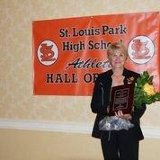 Here were our Athlete-Inductees at the Hall of Fame. Can you name them? See who else was at the Banquet at the "55th at The Hall of Fame" Photo Album.
<>~<>~<>~<>~<>~<>~<>~<>~<>
Minnesota ~ You Gotta Love It!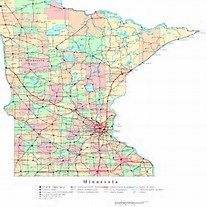 Come back home to Minnesota - a water wonderworld
This is a totally free site: Find your name under the link at the left entitled "Classmate Profiles" and join us.