St Louis Park


Class of 58, The Luckiest Generation
Welcome to the
St Louis Park Senior High School
Class Of 1958 Web Site.
Home of the Orioles!
For music to accompany your viewing of this Home Page, click here:
We want to keep in touch with you. If you change your email address, or mailing address or phone number, be sure to go to MEMBER FUNCTIONS and make those changes under "Edit Contact Info."
"Classmate News" for June 2018
Breaking News: We just noticed an entry into our website link "What's New; Class Chatter," made on June 19th, that Classmate Jerry Warren died on May 28th while hiking in the Colorado mountains wife his wife Sharalyn. We have made a temporary entry notice in our "In Memory" link.
Breaking News: Just today, Monday, June 18th, we learned that Classmate Susan Lindquist DeMers passed away this morning in a hospital ICU, from a sudden illness. We will provide additional news as it becomes available.
An entry for our deceased classmate, Carole A. Gretzer (Walther) has been added to our "IN MEMORY" section; the link may be found at the left, 4th down from the top. Her passing was in 2013, but we are just learning now in 2018 about Carole's passing.
An entry for our deceased classmate, Maraline J. Anthony (Keeling), has been added to our "IN MEMORY" section; the link may be found at the left, 4th down from the top.
An entry for our deceased classmate, Richard Woodbury, has been added to our "IN MEMORY" section; the link may be found at the left, 4th down from the top. He passed away on February 9, 2018.
An entry for our deceased classmate, Joey Townsend, has been added to our "IN MEMORY" section; the link may be found at the left, 4th down from the top. He passed away on May 21, 2018.
The 60th Reunion Committee plans are now starting to take shape.
You may now register and pay for the Reunion Events: Click on the "60th Reunion Registration" link at the top of the column at the left.
There are three consecutive main events in August, 2018:
8/24 -- Friday Happy Hour Event
8/25 -- Saturday Farm Event
8/26 -- Sunday Banquet Event
Friday, August 24: Happy Hour will be at Kipp's (at the Marriott Minneapolis West) starting at 4:00 PM. This will easily accommodate our out-of-town classmates who are choosing to stay at the Marriott, and who will then not have to drive anywhere else. The address is:
For Room Reservations: www.

marriott

.com/

Minneapolis
A Block of 10 Rooms has been set aside for us at the Marriott at $109 - $119 per night; reservations are due by August 2nd.
Saturday, August 25: Farm Event at Tim Kiernan's Farm in western Hennepin County will start at 2:00 PM, with a light supper at 6:00 PM. (Directions to Tim's Farm will be sent out later.)
Sunday, August 26: Minneapolis Golf Club; The gathering begins at 4:00 PM with beverages, and the Banquet starts at 5:30 PM. (Address of the Mpls. Golf Club is: 2001 Flag Ave S, Louis Park, MN 55426
There may be other, secondary events that will develop; so stay tuned.
So Set Your Calendars (and your GPS) and Let The Fun Begin!!!
<>~<>~<>~<>~<>~<>~<>~<>~<>~<>~<>~<>
Happy Spring!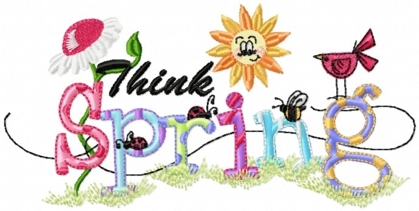 Plus, it's good fishing in Minnesota!
><((((º> ¸.•´¯`•.¸ ><((((º> .•´¯`•.¸ ><((((º> .•´¯`•.¸ ><((((º>
This is the Year for our 60th Class Reunion!!!
Mark your calendars

for the weekend of August 24, 25 and 26, 2018! Our St. Louis Park High School Class of 1958's

60th Class Reunion

will offer activities that weekend, culminating in a banquet on Sunday, August 26, 2018, at the Minneapolis Golf Club. Watch this website (www.slp58.com), your email and your mailbox for further details.
---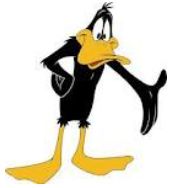 ... that today is Festival of the Midnight Sun? The people of Nome, Alaska, celebrate June 22, the longest day of the year, where the sun shines for better than 22 hours a day in the peak of summer. Nome celebrates with a street dance, blanket toss, barbecue, Monte Carlo night, Eskimo dances, a parade, and a mock bank hold-up and jail. Celebrate with Nome today!
///////////////////////////////////////////////
Can you recognize this photo?
Last May 18th's photo was of: Winston Churchill, 1895. He must have been in the British Army. This was the last photo of people from times in the distant past.
Now, can you recall this photo from your childhood?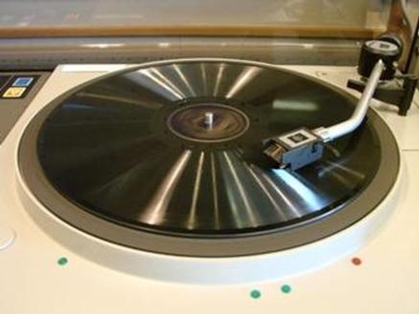 Yes! It's one of those 78 rpm record turntables. How many of those old 78s are you still hanging on to?
//////////////////////////////

Today's Inspirational Quotes

"Allow yourself to enjoy each happy moment in your life."

-- Steve Maraboli
"If I'm an advocate for anything, it's to move. As far as you can, as much as you can. Across the ocean, or simply across the river. Walk in someone else's shoes or at least eat their food. It's a plus for everybody."

-- Anthony Bourdain
<>~<>~<>~<>~<>~<>~<>~<>~<>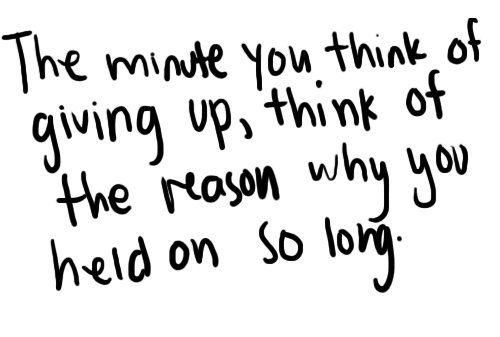 There are moments, above all on June evenings, when the lakes that hold our moons are sucked into the earth, and nothing is left but wine and the touch of a hand.
Charles Morgan


If a June night could talk, it would probably boast it invented romance.
Bernard Williams

Featured Article, Website or Blog:
Some Sticky Myths About Peanut Butter

Most of us grew up eating peanut butter, and let's admit it: we still eat it all the time, even as adults. It's tasty, it's cheap, and it's good for you, right? Well, the first two are true enough, but that last one can be argued (and we'll argue it). Good old PB does have its myths, so let's take a look at a few:

http://www.mythbusters.com/some-sticky-myths-about-peanut-butter.html

******************************************************
We have ten Photo Albums, with accompanying music, to share with you.
These are mainly Albums from our 50th and 55th Class Reunions. You will find them all at the links entitled "Our Photo Gallery" and "50th Reunion Photo Sets" at the left side of this page. They are...
SLP Class of '58 Gallery

..........variety of photos sent in by classmates

Our High School Times

............photos from our days at Park High

55th at the Park Tavern

............Sept. 10, 2013 - 1st 55th Reunion Event

55th at the Farm

........................Sept. 11, 2013 - 2nd 55th Reunion Event

55th at The Hall of Fame

..........Sept. 12, 2013 - Induction Banquet

70th Birthday Cruise

..........Our July 20, 2010 Cruise on Lake Minnetonka

50th School and Bus Tour

.......Big 50th Reunion - Day 1 Activity

BBQ at Tim Kiernan's Farm

.....Big 50th Reunion - Day 2 Activity

Relaxing Saturday Morning

.....Big 50th Reunion - Day 3 Morning

50th Saturday Banquet

............Big 50th Reunion - Day 3 Evening
Sit back, adjust each album to "full screen mode," turn on the music at the scroll at the bottom of each photo set, change tunes or watch without music...all to suit yourself. Come back often. You'll recognize someone different each time!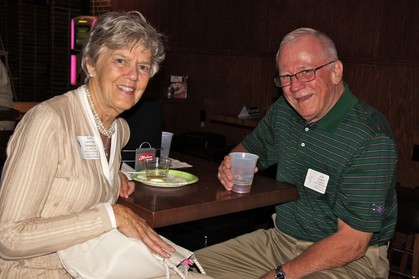 Sara Lenmark Halverson and John Carlson both thought the Tavern Event was special. See all of us who were there at the "55th at The Park Tavern" Photo Album.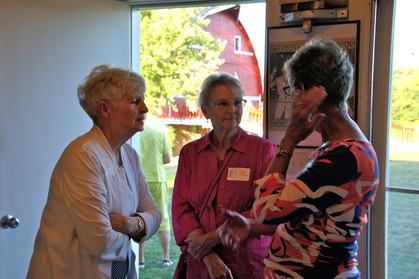 Janet Aarness Midtbo, Mary Ann Evans Eckenberg and Barbara Wilcox Elmquist had a great time renewing their friendship at the Farm Event. See who else was there at the "55th at The Farm" Photo Album.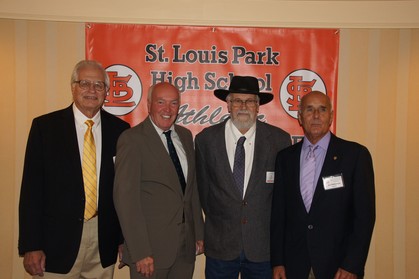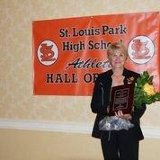 Here were our Athlete-Inductees at the Hall of Fame. Can you name them? See who else was at the Banquet at the "55th at The Hall of Fame" Photo Album.
<>~<>~<>~<>~<>~<>~<>~<>~<>
Minnesota ~ You Gotta Love It!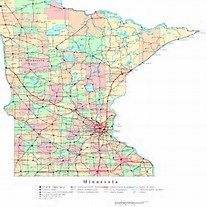 Come back home to Minnesota - a water wonderworld
This is a totally free site: Find your name under the link at the left entitled "Classmate Profiles" and join us.