St Louis Park


Class of 58, The Luckiest Generation
Welcome to the
St Louis Park Senior High School
Class Of 1958 Web Site.
Home of the Orioles!
For music to accompany your viewing of this Home Page, click here:
We want to keep in touch with you. If you change your email address, or mailing address or phone number, be sure to go to MEMBER FUNCTIONS and make those changes under "Edit Contact Info."
"Classmate News" from February 2018
A "Memoriam" notice for the passing of Classmate Bob Huebner has been added to this website: Check the entry by clicking on the link at the left entitled "In Memory"
<>~<>~<>~<>~<>~<>~<>~<>~<>~<>~<>~<>
Classmate Karen Schodde Woods, of Tucson, AZ, has just joined our site. We are excited to have her with us!
Check her profile page for further information.
"Classmate News" for March, 2018
On Sunday afternoon, March 25, 2018, Classmate Dan Geldert will be conducting the Minnetonka Concert Band at Minnetonka High School, starting at 3:00 PM. It will be very similar to the concert last Fall with a wide variety of music...everything from Bernstein to Bartok, and Classical to Jazz. Classmates Kent Nichols and Ross Legrand will certainly be in attendance; perhaps a minor class reunion will ensue, with everyone who shows up going out to dinner after the concert.
This is the Year for our 60th Class Reunion!!!
Mark your calendars

for the weekend of August 24, 25 and 26, 2018! Our St. Louis Park High School Class of 1958's

60th Class Reunion

will offer activities that weekend, culminating in a banquet on Sunday, August 26, 2018, at the Minneapolis Golf Club. Watch this website (www.slp58.com), your email and your mailbox for further details.
---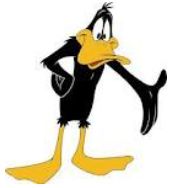 ... that today is the Birthday of George Harrison (1943)?

An English guitarist, singer-songwriter, and producer, Harrison achieved international fame as the lead guitarist of the Beatles and was often referred to as "the quiet Beatle."
The Most Popular Fast Food the Year.1940, in which we were born, was:
While KFC was first founded in 1930 in Harland "Colonel" Sanders' native Kentucky, it wasn't until a decade later that his signature blend of 11 herbs and spices was born. In 1940, the chain introduced its Original Recipe chicken, to the delight of fast food fans everywhere. Fortunately, these healthy chicken recipes provide a low-calorie alternative to your usual fast food order.
///////////////////////////////////////////////
Can you recognize this photo?
For the next several months a photo from decades ago will be posted below. You should be tempted to try and identify the person in the photo. Write down their name. Some will be easy; others far more difficult. But this exercise will be a fun one for you to check out every couple of weeks to see if your memory is still intact and working! The name of the person in the photo will be posted the next time a new photo is shown.
Last January 23rd's photo was of: Mark Twain, age 15, in 1850. (Did you like his hairdo?)
Here is our February 24th's photo: It's the man on the left who is our interesting person...and he's dancing; but who is he?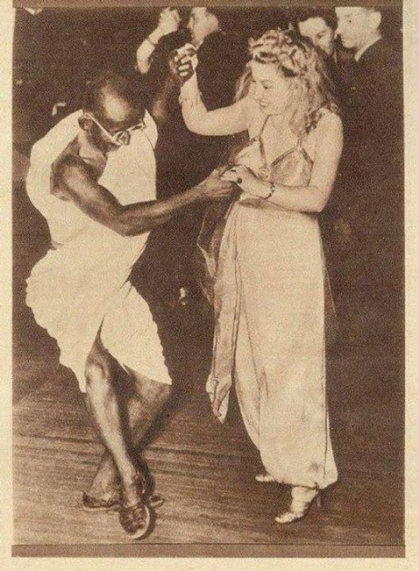 //////////////////////////////

Today's Inspirational Quotes

"Sleep, hugs, kisses, love, friends, family, memories, smiles, laughter and rain. All the best things in life are always free."

-- Author Unknown
"Peace comes from being able to contribute the best that we have, and all that we are, toward creating a world that supports everyone. But it is also securing the space for others to contribute the best that they have and all that they are."

-- Hafsat Abiola
<>~<>~<>~<>~<>~<>~<>~<>~<>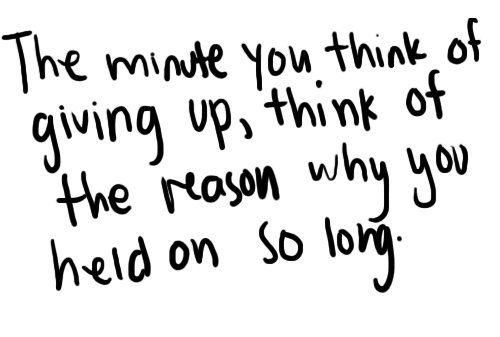 Rememberance Quotes for February
"February - the month of love..?!!
No wonder the shortest one in the calendar."
― Dinesh Kumar Biran
"Groundhog found fog. New snows and blue toes. Fine and dandy for Valentine candy. Snow spittin'; if you're not mitten-smitten, you'll be frostbitten! By jing-y feels spring-y."
― Old Farmer's Almanac
"Why does February feel like one big Tuesday?"
― Todd Stocker
Featured Article, Website or Blog:
Certain Sweet Myths about Valentine's Day

Compared to holidays like Christmas and Halloween, myths about Valentine's Day tend to be rather tame. Except, of course, for the one that millions of men fall afoul of every year. You know, the one where you claim the holiday's no big deal. Sure, it's OK to skip Valentine's Day -- if you want to be single on February 15.

In all seriousness, there are a few Valentine's Day myths you might want to consider the next time you're buying a box of Valentine cards for your kid's kindergarten class. Here are three interesting ones:

http://www.mythbusters.com/certain-sweet-myths-about-valentines-day.html




******************************************************
We have ten Photo Albums, with accompanying music, to share with you.
These are mainly Albums from our 50th and 55th Class Reunions. You will find them all at the links entitled "Our Photo Gallery" and "50th Reunion Photo Sets" at the left side of this page. They are...
SLP Class of '58 Gallery

..........variety of photos sent in by classmates

Our High School Times

............photos from our days at Park High

55th at the Park Tavern

............Sept. 10, 2013 - 1st 55th Reunion Event

55th at the Farm

........................Sept. 11, 2013 - 2nd 55th Reunion Event

55th at The Hall of Fame

..........Sept. 12, 2013 - Induction Banquet

70th Birthday Cruise

..........Our July 20, 2010 Cruise on Lake Minnetonka

50th School and Bus Tour

.......Big 50th Reunion - Day 1 Activity

BBQ at Tim Kiernan's Farm

.....Big 50th Reunion - Day 2 Activity

Relaxing Saturday Morning

.....Big 50th Reunion - Day 3 Morning

50th Saturday Banquet

............Big 50th Reunion - Day 3 Evening
Sit back, adjust each album to "full screen mode," turn on the music at the scroll at the bottom of each photo set, change tunes or watch without music...all to suit yourself. Come back often. You'll recognize someone different each time!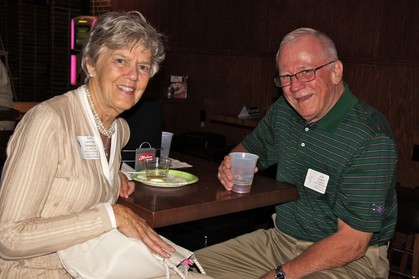 Sara Lenmark Halverson and John Carlson both thought the Tavern Event was special. See all of us who were there at the "55th at The Park Tavern" Photo Album.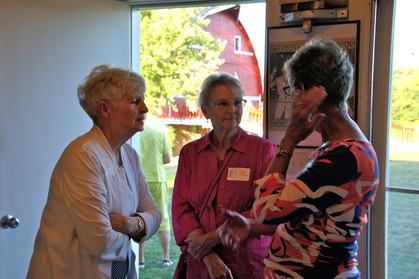 Janet Aarness Midtbo, Mary Ann Evans Eckenberg and Barbara Wilcox Elmquist had a great time renewing their friendship at the Farm Event. See who else was there at the "55th at The Farm" Photo Album.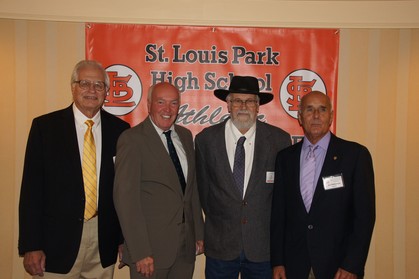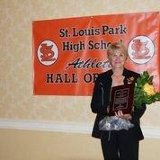 Here were our Athlete-Inductees at the Hall of Fame. Can you name them? See who else was at the Banquet at the "55th at The Hall of Fame" Photo Album.
<>~<>~<>~<>~<>~<>~<>~<>~<>
Minnesota ~ You Gotta Love It!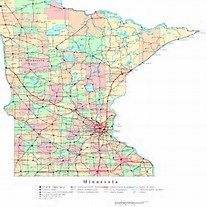 Come back home to Minnesota - a water wonderworld
This is a totally free site: Find your name under the link at the left entitled "Classmate Profiles" and join us.