St Louis Park


Class of 58, The Luckiest Generation
Welcome to the
St Louis Park Senior High School
Class Of 1958 Web Site.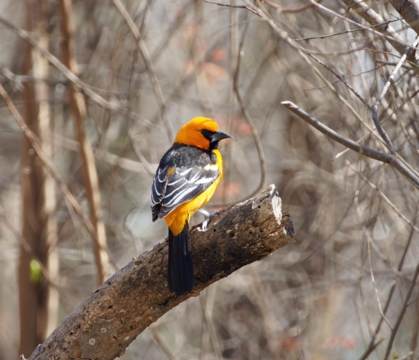 Home of the Orioles!
This is a Website devoted to the St. Louis Park High School Class of 1958. It is intended for those Classmates who graduated from this place and time. It is intended to be informative, inspiring, and nostalgic with memories of our time in the 1950s, including the music we loved and those we sat next to in class.
For music to accompany your viewing of this Home Page, click here:
We want to keep in touch with you. If you change your email address, or mailing address or phone number, be sure to go to MEMBER FUNCTIONS and make those changes under "Edit Contact Info."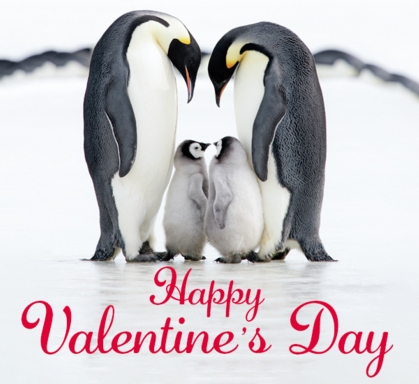 Classmate News for February
We have just learned of the passing of our Classmate Joy Rydholm Gallagher, of Gun Barrel City, Texas. Joy passed away on Dec. 19, 2019. Please see our entry at the "In Memory" link for Joy Rydholm.
Classmate News for March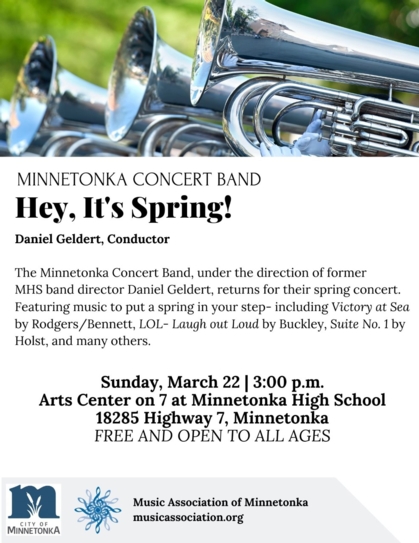 Here's a special message from Classmate Dan Geldert
Here comes another concert just around the corner.
Hoping you might find space for this poster on the website.
More and more alumni are showing up in our audience,,,,FANTASTIC!
This concert will once again feature a wide variety one of which is right out of the fifties.
Richard Rogers music for the television documentary, "Victory At Sea"
Sooooo special to see "Class of '58" out in the audience.
Many thanks; hope to see many Classmates at our spring concert!
Dan
Send in some new news about your friends from St. Louis Park High.
How about viewing this nostalgic video from 1955 to get your juices pumped up and ready for a whole-class, joint 80th birthday celebration?
http ://safeshare.TV/w/ FEDEwZH Z Xu
All we have to do is convince our event-planning group to arrange for such a special party so we can all see one another once more.
*******************
We are sorry to announce the passing of two of our Classmates,
Nancy Irene Peterson Nord of Arizona and
Curtis Petersen of Florida.
You will find an "In Memory" notice for both Nancy Peterson Nord and Curtis Petersen on this website.
*******************
Recall any of these early Parkites?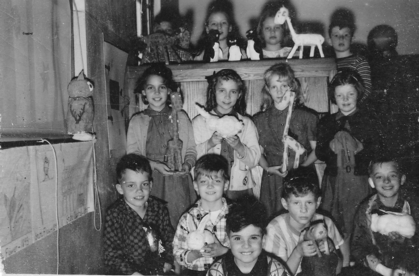 We see Nancy Foss, Gail Johnson, (Gary Eide and Kurt Falkman of the Class of 1959)...and, Oh, your Website Administrator in the lower right-hand corner, with his white rabbit. Everyone in 4th grade is showing off their artwork.
Remember when this photo was taken?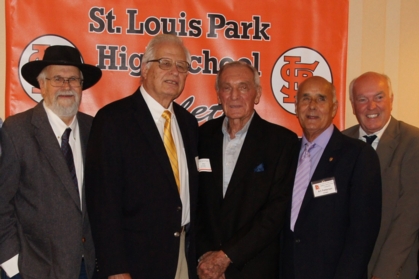 Our 55th Reunion in 2013 at the SLP Hall of Fame Induction Dinner
(Yes, that's Roy Griak in the middle.)
<>~<>~<>~<>~<>~<>~<>~<>~<>~<>
---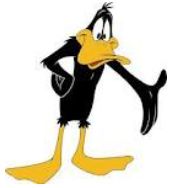 ... that today, besides being Valentine's Day in the U.S. (Happy Valentine's Day!) is Respect Your Woman Day? In 1967, Aretha Franklin recorded her hit record, "Respect." Celebrate today by continuing to show your respect for everyone!
//////////////////////////////

Today's Inspirational Quotes
"How would your life be different if... You stopped making negative judgmental assumptions about people you encounter? Let today be the day you look for the good in everyone you meet and respect their journey."

-- Steve Maraboli
"We will open the book. Its pages are blank. We are going to put words on them ourselves. The book is called opportunity and its first chapter is New Year's Day."

-- Edith Lovejoy Pierce
<>~<>~<>~<>~<>~<>~<>~<>~<>
This Week's Nostalgic Photos
Each week a new photo or two will appear below. You won't have to guess what the first one is. The item will be obvious. Just be amazed at what you see or have forgotten!
How about a little Sonny & Cher, along with Bob Dylan!
****************************************
But this second photo will be of someone or something not easy for you to determine.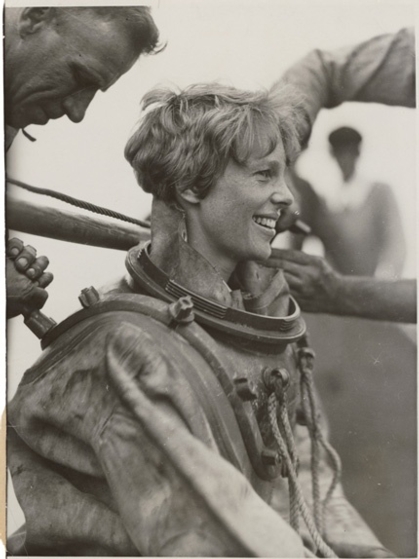 She came up missing, and has never been found! Amelia Earhart
<>~<>~<>~<>~<>~<>~<>~<>~<>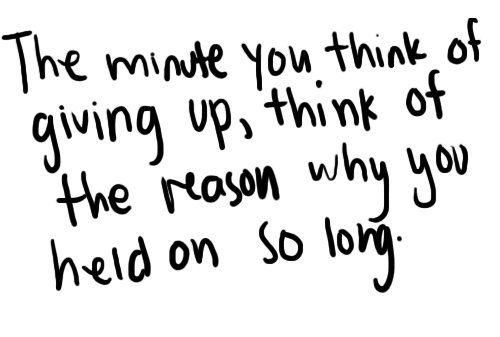 Rememberance Quotes for December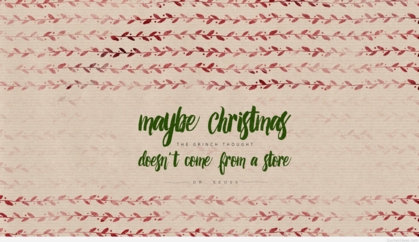 The best and most beautiful things in the world cannot be seen or even touched - they must be felt with the heart.
"As we express our gratitude, we must never forget that the highest appreciation is not to utter words, but to live by them."
John Kennedy


Featured Article, Website or Blog:
Weeding Out Some Common Organic Gardening Myths

Just about everyone's interested in organic gardening from one viewpoint or another, so it's no surprise that organic gardening myths might pop up in the garden of public opinion. Myths both pro and con are easy to come by -- so we'll cover both sides of the issue in this article. Here's the truth about four popular ones:
http://www.mythbusters.com/weeding-out-some-common-organic-gardening-myths.html
******************************************************
We have thirteen Photo Albums, with accompanying music, to share with you.
These are mainly Albums from our 50th, 55th and 60th Class Reunions. You will find them all at the links entitled "Our Photo Gallery" and "50th Reunion Photo Sets" and 60th Reunion Action links at the left side of this page. They are...
SLP Class of '58 Gallery

..........variety of photos sent in by classmates

Our High School Times

............photos from our days at Park High

55th at the Park Tavern

............Sept. 10, 2013 - 1st 55th Reunion Event

55th at the Farm

........................Sept. 11, 2013 - 2nd 55th Reunion Event

55th at The Hall of Fame

..........Sept. 12, 2013 - Induction Banquet

70th Birthday Cruise

..........Our July 20, 2010 Cruise on Lake Minnetonka

50th School and Bus Tour

.......Big 50th Reunion - Day 1 Activity

BBQ at Tim Kiernan's Farm

.....Big 50th Reunion - Day 2 Activity

Relaxing Saturday Morning

.....Big 50th Reunion - Day 3 Morning

50th Saturday Banquet

............Big 50th Reunion - Day 3 Evening

60th Reunion at Kip's Bar

........Our Friday Night - Day 1 Activity

60th Reunion at Tim's Farm

....Our Saturday Afternoon-Day 2 Activity

60th Reunion Banquet Shot

....Our Sunday Evening - Day 3 Activity
Sit back, adjust each album to "full screen mode," turn on the music at the scroll at the top or bottom of each photo set, change tunes or watch without music...all to suit yourself. Come back often. You'll recognize someone different each time!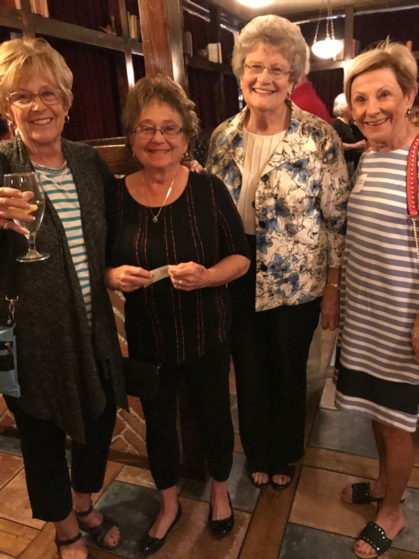 Four of the best, at our 60th at Kip's: Judith Carroll Chambers, Sandy Canton Kerwin, Carol Erickson Skala and Gail Nelson Helgeson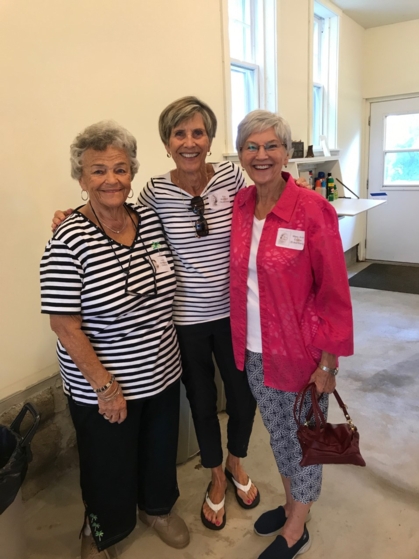 Judith Alexander Steward, Kay Knudson Studebaker and Mary Ann Evans Eckenberg. See who else was there at the "60th at Tim's Farm" Photo Album.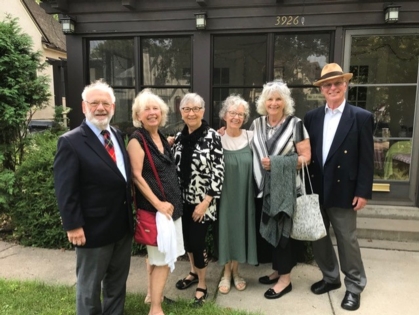 Getting ready for the 60th Reunion Banquet are Jonathan Daube, Beverly Watts Hedin, KC Cravens Bretzke, Linda Lindquist Daube, and Nancy Jo Wallace Lopp & Larry Lopp. See who else was at the Banquet at the "60th Reunion Banquet Shot" Photo Album.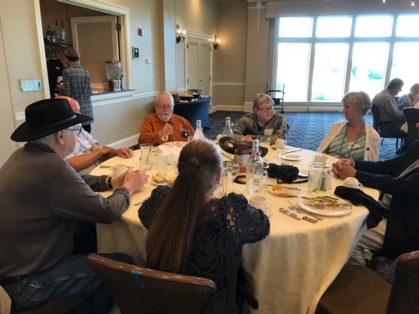 Guess who's enjoying the 60th Reunion at the Minneapolis Golf Club!
<>~<>~<>~<>~<>~<>~<>~<>~<>
Minnesota ~ You Gotta Love It!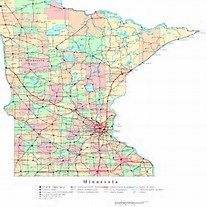 Come back home to Minnesota - a water wonderworld
This is a totally free site: Find your name under the link at the left entitled "Classmate Profiles" and join us.