St Louis Park


Class of 58, The Luckiest Generation
Welcome to the
St Louis Park Senior High School
Class Of 1958 Web Site.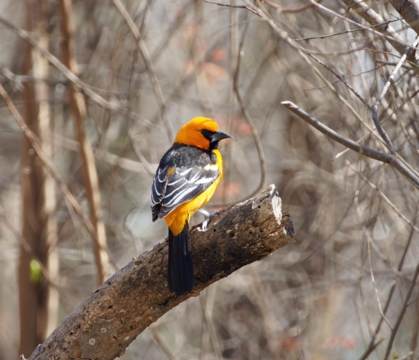 Home of the Orioles!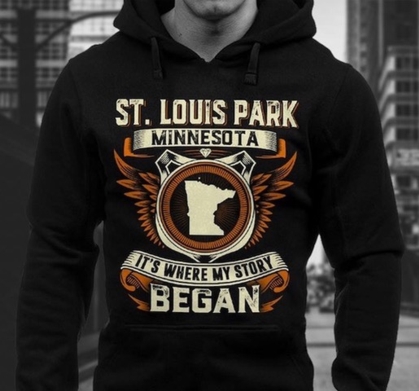 This is a Website devoted to the St. Louis Park High School Class of 1958. It is intended for those Classmates who graduated from this place and time. It is intended to be informative, inspiring, and nostalgic with memories of our time in the 1950s, including the music we loved and those we sat next to in class.
For music to accompany your viewing of this Home Page, click here:
We want to keep in touch with you. If you change your email address, or mailing address or phone number, be sure to go to MEMBER FUNCTIONS and make those changes under "Edit Contact Info."
October 2020 News
Classmate Kay Yahn Reith has passed away. We have entered an "In Memory" notice about her in the link on this website at the left, entitled "In Memory."
Need an "Attitude Adjustment" during the Coronavirus Pandemic?
Try This YouTube Video for some Nostalgia
Or, to review your love for America, watch this Video
https://www.youtube.com/embed/3c7GqpoM6wU
Then: Check out the link near the top at the left:
"COVID Attitude Adjustment".
You've no doubt heard a lot about coronavirus, or COVID-19, in the news. We want to help you stay healthy and understand when and how to get care if you need it. We have all lived too long for this nasty virus to take us out! If you live elsewhere than in Minnesota, here's what we are trying to do here. Our Governor has ordered all of us to just StayHomeMN, while we avoid pushing our healthcare system beyond its capacity to take care of those who succumb to the virus. It may be good advice wherever you live.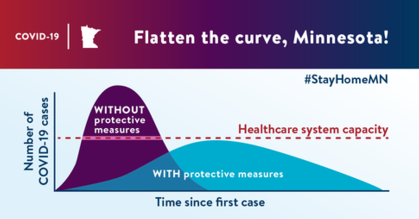 Your website administrators cannot vouchsafe for the total accuracy of the following message about the oncoming Coronavirus (COVID-19); but in the interest of our classmates' safety, we reproduce it here for your edification. If you have superior knowledge that ought to be added to this ALERT, please send us a message.
CORONAVIRUS
1. If you have a runny nose and sputum, you have a common cold.
2. Coronavirus pneumonia is a dry cough with no runny nose.
3. This new virus is not heat-resistant and will be killed by a temperature of just 26 or 27 degrees Celsius (but that's about 80 degrees Fahrenheit). It hates the Sun. So, pray for hot, sunny days ahead!
4. If someone sneezes with it, it can move about 10 feet before it drops to the ground and is no longer airborne. Hence, keep your social distance from others, which is 2 meters or more than 6 feet. The further, the better.
5. If it drops on a metal surface it can live for at least 17 hours, according to the CDC. So, if you come into contact with any metal surface, wash your hands as soon as you can with a bacterial soap.
6. On fabric it can survive for 6-12 hours. Normal laundry detergent will kill it.
7. Drinking warm water is effective for all viruses. Try not to drink liquids with ice.
8. Wash your hands frequently as the virus can only live on your hands for 5-10 minutes, but - a lot can happen during that time - you can rub your eyes, pick your nose unwittingly and so on.
9. You should also gargle as a prevention. A simple solution of salt in warm water will suffice.
10. Can't emphasize enough - drink plenty of water!
THE SYMPTOMS
1. It will first infect the throat, so you'll have a sore throat lasting 3 or 4 days.
2. The virus then blends into a nasal fluid that enters the trachea and then the lungs, causing pneumonia. This takes about 5 or 6 days further.
3. With the pneumonia comes high fever and difficulty in breathing; that's why it's so devastating for our super seniors. Even St. Louis Park Graduates can get it!! So be cautious...
4. The nasal congestion is not like the normal kind. You feel like you're drowning. It's imperative you then seek immediate attention. If this occurs, call your closest hospital and seek admission.
How to stay healthy
To prevent the spread of COVID-19, take the same precautions that are recommended for avoiding other illnesses:
Wash your hands frequently with soap and warm water for at least 20 seconds before eating, after using the restroom or after blowing your nose.
If you can't wash your hands, use an alcohol-based hand sanitizer that contains 60-95% alcohol.
Try to avoid touching your eyes, nose and mouth.
Cover coughs and sneezes.
Stay home when you're feeling sick.
Avoid close contact with those who are sick.
Regularly clean and disinfect commonly touched surfaces in your home and workplace.
If you need care
If you think you may have acquired or been exposed to COVID-19, you can take a screening assessment online at virtuwell or Doctor on Demand. Both are available 24/7 at no cost to you.
If you have additional concerns, contact your primary care clinic.
Send in some new news about your friends from St. Louis Park High.
How about viewing this nostalgic video from 1955 to get your juices pumped up and ready for a whole-class, joint 80th birthday celebration?
http ://safeshare.TV/w/ FEDEwZH Z Xu
All we have to do is convince our event-planning group to arrange for such a special party so we can all see one another once more.
Remember when this photo was taken?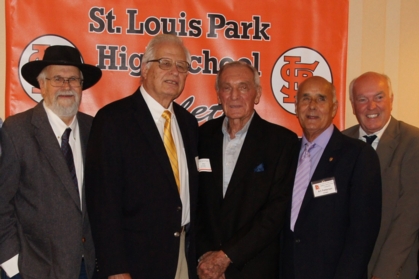 Our 55th Reunion in 2013 at the SLP Hall of Fame Induction Dinner
(Yes, that's Roy Griak in the middle.)
<>~<>~<>~<>~<>~<>~<>~<>~<>~<>
---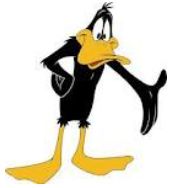 ... that today is U.S. Postal System Day? A postal system was established by the Second Continental Congress of the United States on this day in 1775. Benjamin Franklin was paid $1,000 a year as the first Postmaster General. Franklin has been honored on coins and the $100 bill, ships, the names of many towns and counties, educational institutions, and more!
//////////////////////////////

Today's Inspirational Quotes
"Class is an aura of confidence that is being sure without being cocky. Class has nothing to do with money. Class never runs scared. It is self-discipline and self-knowledge. It's the sure-footedness that comes with having proved you can meet life."

-- Ann Landers
"You may think that taking a detour in life is a waste of time and energy, but you can also see the detour as a means of learning more about who you are and where you are heading in your life. Being off the beaten path may be disorienting and confusing at times, yet it challenges your creative spirit to discover new and different ways to get back home, into your heart; for your heart is your real home."

-- Andreas Moritz
<>~<>~<>~<>~<>~<>~<>~<>~<>
This Week's Nostalgic Photos
Each week a new photo or two will appear below. You won't have to guess what the first one is. The item will be obvious. Just be amazed at what you see or have forgotten!
How about a little Sonny & Cher, along with Bob Dylan!
****************************************
But this second photo will be of someone or something not easy for you to determine.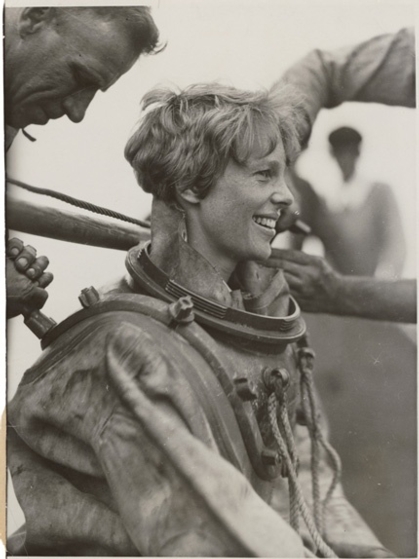 She came up missing, and has never been found! Amelia Earhart
<>~<>~<>~<>~<>~<>~<>~<>~<>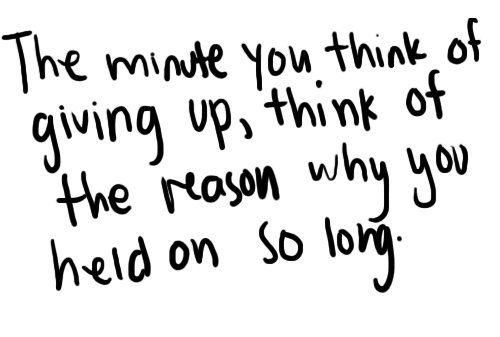 Rememberance Quotes for December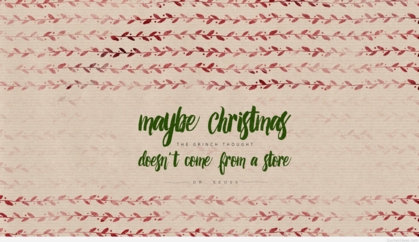 The best and most beautiful things in the world cannot be seen or even touched - they must be felt with the heart.
"As we express our gratitude, we must never forget that the highest appreciation is not to utter words, but to live by them."
John Kennedy


Featured Article, Website or Blog:
Weeding Out Some Common Organic Gardening Myths

Just about everyone's interested in organic gardening from one viewpoint or another, so it's no surprise that organic gardening myths might pop up in the garden of public opinion. Myths both pro and con are easy to come by -- so we'll cover both sides of the issue in this article. Here's the truth about four popular ones:
http://www.mythbusters.com/weeding-out-some-common-organic-gardening-myths.html
******************************************************
We have thirteen Photo Albums, with accompanying music, to share with you.
These are mainly Albums from our 50th, 55th and 60th Class Reunions. You will find them all at the links entitled "Our Photo Gallery" and "50th Reunion Photo Sets" and 60th Reunion Action links at the left side of this page. They are...
SLP Class of '58 Gallery

..........variety of photos sent in by classmates

Our High School Times

............photos from our days at Park High

55th at the Park Tavern

............Sept. 10, 2013 - 1st 55th Reunion Event

55th at the Farm

........................Sept. 11, 2013 - 2nd 55th Reunion Event

55th at The Hall of Fame

..........Sept. 12, 2013 - Induction Banquet

70th Birthday Cruise

..........Our July 20, 2010 Cruise on Lake Minnetonka

50th School and Bus Tour

.......Big 50th Reunion - Day 1 Activity

BBQ at Tim Kiernan's Farm

.....Big 50th Reunion - Day 2 Activity

Relaxing Saturday Morning

.....Big 50th Reunion - Day 3 Morning

50th Saturday Banquet

............Big 50th Reunion - Day 3 Evening

60th Reunion at Kip's Bar

........Our Friday Night - Day 1 Activity

60th Reunion at Tim's Farm

....Our Saturday Afternoon-Day 2 Activity

60th Reunion Banquet Shot

....Our Sunday Evening - Day 3 Activity
Sit back, adjust each album to "full screen mode," turn on the music at the scroll at the top or bottom of each photo set, change tunes or watch without music...all to suit yourself. Come back often. You'll recognize someone different each time!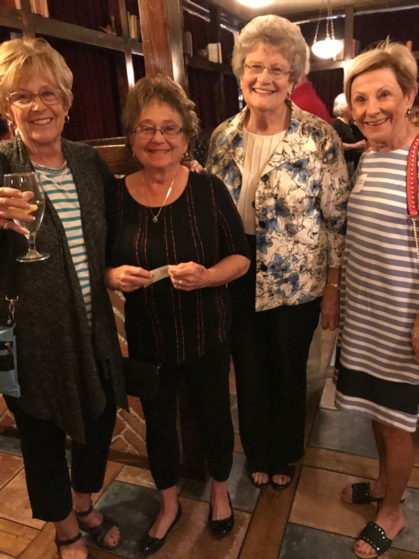 Four of the best, at our 60th at Kip's: Judith Carroll Chambers, Sandy Canton Kerwin, Carol Erickson Skala and Gail Nelson Helgeson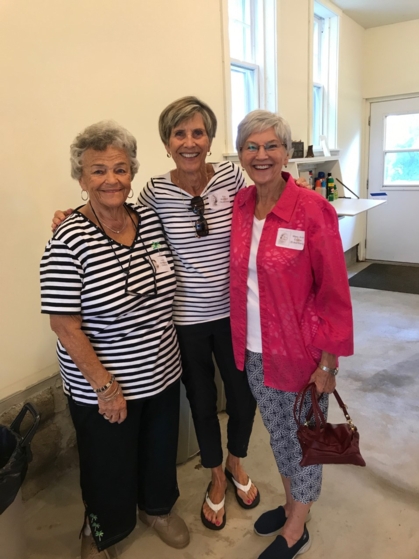 Judith Alexander Steward, Kay Knudson Studebaker and Mary Ann Evans Eckenberg. See who else was there at the "60th at Tim's Farm" Photo Album.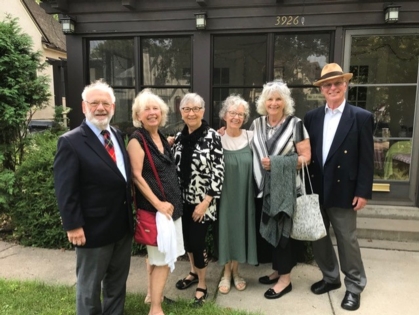 Getting ready for the 60th Reunion Banquet are Jonathan Daube, Beverly Watts Hedin, KC Cravens Bretzke, Linda Lindquist Daube, and Nancy Jo Wallace Lopp & Larry Lopp. See who else was at the Banquet at the "60th Reunion Banquet Shot" Photo Album.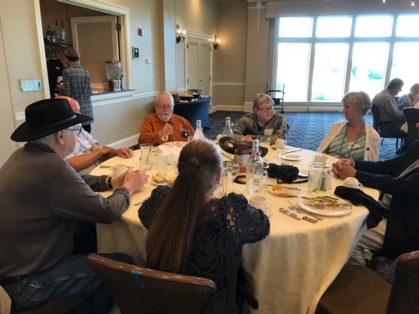 Guess who's enjoying the 60th Reunion at the Minneapolis Golf Club!
<>~<>~<>~<>~<>~<>~<>~<>~<>
Minnesota ~ You Gotta Love It!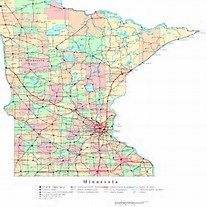 Come back home to Minnesota - a water wonderworld
This is a totally free site: Find your name under the link at the left entitled "Classmate Profiles" and join us.