St Louis Park


Class of 58, The Luckiest Generation
Welcome to the
St Louis Park Senior High School
Class Of 1958 Web Site.
Home of the Orioles!
For music to accompany your viewing of this Home Page, click here:
We want to keep in touch with you. If you change your email address, or mailing address or phone number, be sure to go to MEMBER FUNCTIONS and make those changes under "Edit Contact Info."
"Classmate News" from November 2017
Have a wonderful Thanksgiving
>~<>~<>~<>~<>~<>~<>~<>~<>~<>
Life starting to get you down?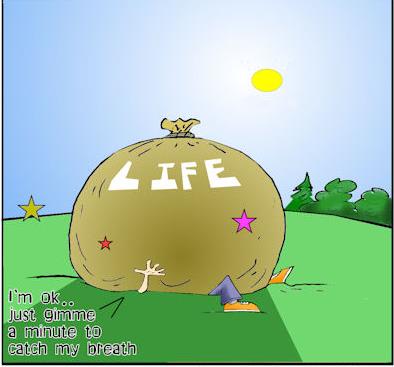 Don't fret: The 60th Class Reunion is just nine months away!
Second News Flash!!!
November Announcement

from The 60th Class Reunion Planning Committee: Five men have joined with thirteen of the women in our class; they have been meeting to plan a "Great 60th Reunion." Here is their first general announcement:
Mark your calendars

for the weekend of August 24, 25 and 26, 2018! Our St. Louis Park High School Class of 1958's

60th Class Reunion

will offer activities that weekend, culminating in a banquet on Sunday, August 26, 2018, at the Minneapolis Golf Club. Watch this website (www.slp58.com), your email and your mailbox for further details.
---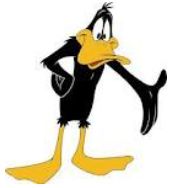 Did
you know?
... that today, besides being Thanksgiving in the United States (Happy Thanksgiving!), is Fibonacci Day?

November 23 is celebrated as Fibonacci Day because when the date is written in the mm/dd format (11/23), the digits in the date form a Fibonacci sequence: 1,1,2,3 -- a series of numbers where a number is found by adding up the two numbers before it. Trivia fans: The Fibonacci sequence is evident in petal arrangements in flowers, the ordering of leaves in plants, the shell of the nautilus, the DNA molecule and even hurricanes!
//////////////////////////////
Can you recognize this photo?
For the next several months a photo from decades ago will be posted below. You should be tempted to try and identify the person in the photo. Write down their name. Some will be easy; others far more difficult. But this exercise will be a fun one for you to check out every couple of weeks to see if your memory is still intact and working! The name of the person in the photo will be posted the next time a new photo is shown.
Last November 12th's photo was of: Edgar Allan Poe, standing next to Abraham Lincoln in 1849.
Here is our November 23rd (Thanksgiving Day) photo from the 1950s. Give thanks that she gave us much to talk about! Who is she? This ought to be an easy guess!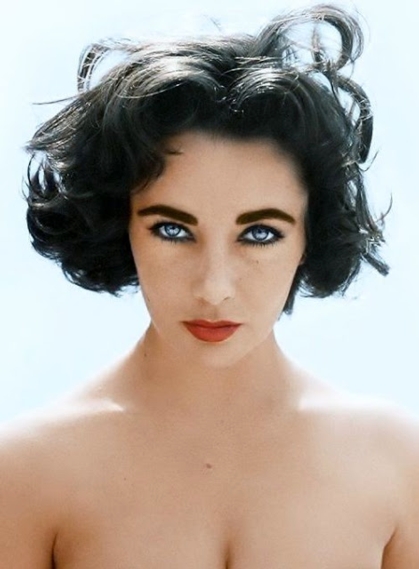 //////////////////////////////

Today's Inspirational Quotes

"It's not that I'm so smart, it's just that I stay with problems longer."

-- Albert Einstein
"Edit your life frequently and ruthlessly. It's your masterpiece after all."

-- Nathan W. Morris
<>~<>~<>~<>~<>~<>~<>~<>~<>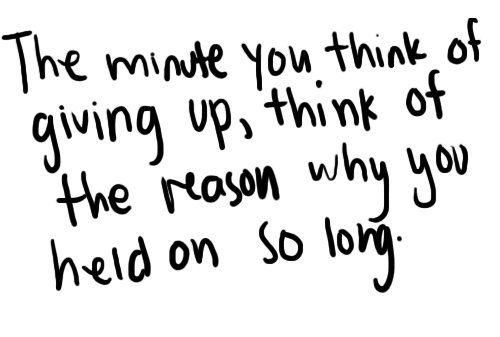 Rememberance Quote for November
Featured Article, Website or Blog:
The Truth About Fast Food Restaurants

Rumors and myths have plagued the fast food industry for decades, and some have even become long-lasting urban legends. You might have heard these myths in the past, read newspaper articles about them, and even received emails with this information. So, let's dissect some of those fast food myths, one at a time:

http://www.mythbusters.com/the-truth-about-fast-food-restaurants.html






******************************************************
We have ten Photo Albums, with accompanying music, to share with you.
These are mainly Albums from our 50th and 55th Class Reunions. You will find them all at the links entitled "Our Photo Gallery" and "50th Reunion Photo Sets" at the left side of this page. They are...
SLP Class of '58 Gallery

..........variety of photos sent in by classmates

Our High School Times

............photos from our days at Park High

55th at the Park Tavern

............Sept. 10, 2013 - 1st 55th Reunion Event

55th at the Farm

........................Sept. 11, 2013 - 2nd 55th Reunion Event

55th at The Hall of Fame

..........Sept. 12, 2013 - Induction Banquet

70th Birthday Cruise

..........Our July 20, 2010 Cruise on Lake Minnetonka

50th School and Bus Tour

.......Big 50th Reunion - Day 1 Activity

BBQ at Tim Kiernan's Farm

.....Big 50th Reunion - Day 2 Activity

Relaxing Saturday Morning

.....Big 50th Reunion - Day 3 Morning

50th Saturday Banquet

............Big 50th Reunion - Day 3 Evening
Sit back, adjust each album to "full screen mode," turn on the music at the scroll at the bottom of each photo set, change tunes or watch without music...all to suit yourself. Come back often. You'll recognize someone different each time!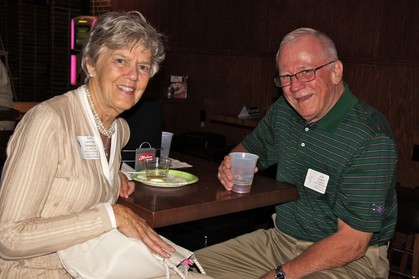 Sara Lenmark Halverson and John Carlson both thought the Tavern Event was special. See all of us who were there at the "55th at The Park Tavern" Photo Album.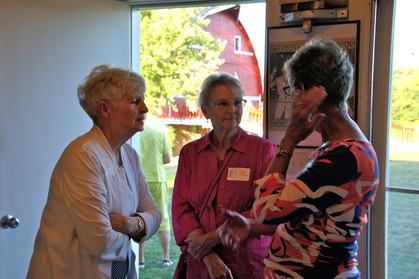 Janet Aarness Midtbo, Mary Ann Evans Eckenberg and Barbara Wilcox Elmquist had a great time renewing their friendship at the Farm Event. See who else was there at the "55th at The Farm" Photo Album.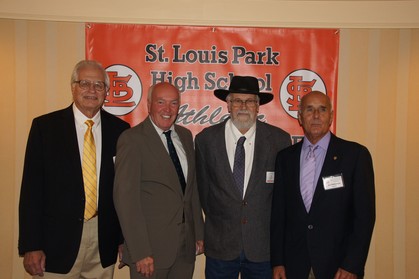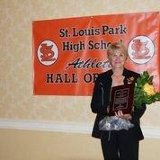 Here were our Athlete-Inductees at the Hall of Fame. Can you name them? See who else was at the Banquet at the "55th at The Hall of Fame" Photo Album.
<>~<>~<>~<>~<>~<>~<>~<>~<>
Minnesota ~ You Gotta Love It!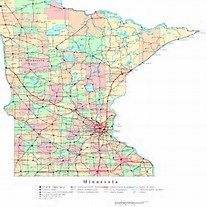 Come back home to Minnesota - a water wonderworld
This is a totally free site: Find your name under the link at the left entitled "Classmate Profiles" and join us.