St Louis Park


Class of 58, The Luckiest Generation
Welcome to the
St Louis Park Senior High School
Class Of 1958 Web Site.
Home of the Orioles!
For music to accompany your viewing of this Home Page, click here:
We want to keep in touch with you. If you change your email address, or mailing address or phone number, be sure to go to MEMBER FUNCTIONS and make those changes under "Edit Contact Info."
"Classmate News" from September 2017
This just in!
| | |
| --- | --- |
| From: | Dan Geldert |
| Email: | dangeldert58@yahoo.com |

Hi everybody: Just a note to let you know that I will be conducting the Minnetonka Concert Band (adult community band) on Sunday, September 24, 3pm in the Minnetonka High School Auditorium. Kent Nichols and Ross Legrand will be in the audience as usual. Why not join them. It would be sooooo special to see you there. This is an excellent group that I am privileged to conduct. I guarantee you will have a most enjoyable afternoon as we present a program entitled "Windspiration". The concert I am conducting is FREE! Hope to see you there for a "mini-reunion."
WebNote: The Minnetonka High School is at 18301 Highway 7, Minnetonka, MN 55345.
AFS student Outi Jarventaus Oinas, of Finland, has changed her address. She has moved from Lapland to a suburb of Helsinki. Should you wish to write her a letter, use this new address:
Outi Oinas, Eino Leinontie 10 A, Tuusula, Finland, 04310.
Life starting to get you down?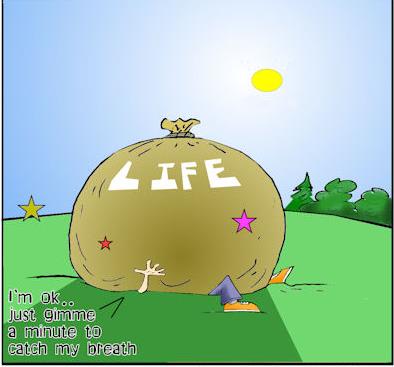 Don't fret: The 60th Class Reunion is just a calendar year away!
News Flash!!!
The "Ladies Who Lunch," an informal group of ladies from the SLP Class of '58, who have been lunching together for many years, have just informed the webmaster that there is going to be a 60th Class Reunion for our class. That's great news, indeed. Many have been wanting to know if it's really going to happen.
Further, it will be those ladies who will plan the entire event. Stay Tuned: Announcements will be coming in the weeks ahead to everyone via either email or snail mail with details. We believe it will occur sometime next year in the summer months of 2018. So stay healthy, get a haircut and lose some weight. (At least that's my plan!)
---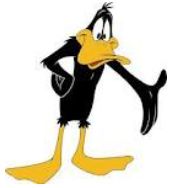 Did
you know?
... that today is National Gymnastics Day?

Gymnastics have been in existence since the 5th century B.C. The "father of modern gymnastics" is Friedrich Ludwig Jahn of Germany. In the late 1700s, he developed the side bar, the horizontal bar, the parallel bars, the balance beam, and jumping events. Take some time out today to learn about this classical sport.
//////////////////////////////
Can you recognize this photo?
For the next several months a photo from decades ago will be posted below. You should be tempted to try and identify the person in the photo. Write down their name. Some will be easy; others far more difficult. But this exercise will be a fun one for you to check out every couple of weeks to see if your memory is still intact and working! The name of the person in the photo will be posted the next time a new photo is shown.
Last August 25th's photo was of: Alfred Hitchcock, circa 1920s, (hope you guessed correctly!)
Here is the September 10th photo from the 1930s (this one should be easier):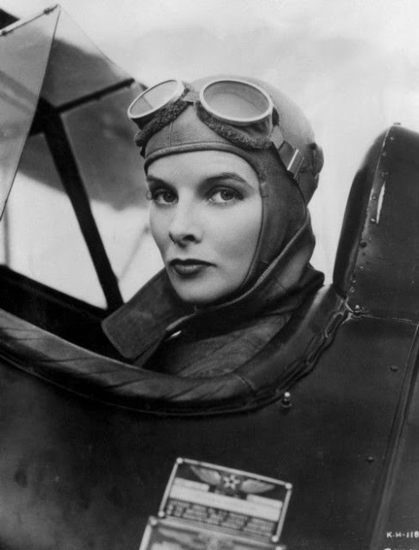 //////////////////////////////

Today's Inspirational Quotes

"As you navigate through the rest of your life, be open to collaboration. Other people and other people's ideas are often better than your own. Find a group of people who challenge and inspire you, spend a lot of time with them, and it will change your life."

-- Amy Poehler
"We all have our time machines. Some take us back, they're called memories. Some take us forward, they're called dreams."

-- Jeremy Irons
<>~<>~<>~<>~<>~<>~<>~<>~<>
For all classmates who, like me, have a September Birthday,
Here's My Special Birthday Cake WishesTo You!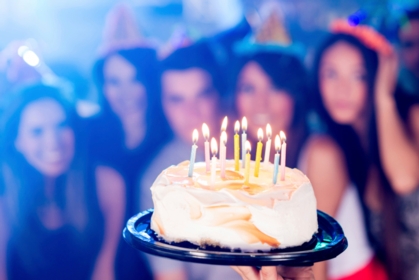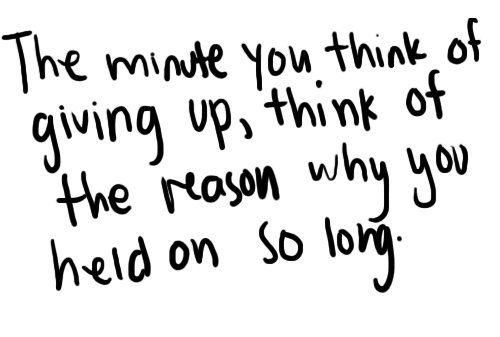 Rememberance Quote for September
Featured Article, Website or Blog:
How to Make an Emergency Lamp from a Soda Can

Did you know you can make an emergency lamp from little more than an aluminum soda can? It's true! And it's a good skill to learn, just in case.

While every house should have at least a few emergency supplies stashed away, you can't always guarantee that things will be as they should be.

So if the lights ever go out and you find yourself without an emergency lantern or candles, don't freak out! To light up the night, all you need is a soda can, a little vegetable oil, and an old cotton sock. Here's how to do it in case you need it:

http://www.consumersavvytips.org/how_to_make_an_emergency_lamp_from_a_soda_can.html


******************************************************
We have ten Photo Albums, with accompanying music, to share with you.
These are mainly Albums from our 50th and 55th Class Reunions. You will find them all at the links entitled "Our Photo Gallery" and "50th Reunion Photo Sets" at the left side of this page. They are...
SLP Class of '58 Gallery

..........variety of photos sent in by classmates

Our High School Times

............photos from our days at Park High

55th at the Park Tavern

............Sept. 10, 2013 - 1st 55th Reunion Event

55th at the Farm

........................Sept. 11, 2013 - 2nd 55th Reunion Event

55th at The Hall of Fame

..........Sept. 12, 2013 - Induction Banquet

70th Birthday Cruise

..........Our July 20, 2010 Cruise on Lake Minnetonka

50th School and Bus Tour

.......Big 50th Reunion - Day 1 Activity

BBQ at Tim Kiernan's Farm

.....Big 50th Reunion - Day 2 Activity

Relaxing Saturday Morning

.....Big 50th Reunion - Day 3 Morning

50th Saturday Banquet

............Big 50th Reunion - Day 3 Evening
Sit back, adjust each album to "full screen mode," turn on the music at the scroll at the bottom of each photo set, change tunes or watch without music...all to suit yourself. Come back often. You'll recognize someone different each time!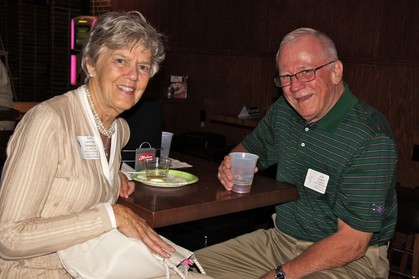 Sara Lenmark Halverson and John Carlson both thought the Tavern Event was special. See all of us who were there at the "55th at The Park Tavern" Photo Album.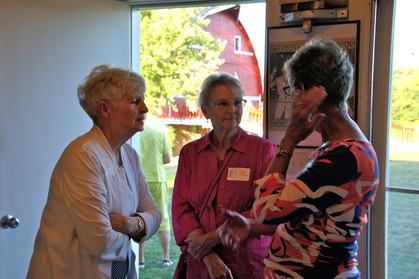 Janet Aarness Midtbo, Mary Ann Evans Eckenberg and Barbara Wilcox Elmquist had a great time renewing their friendship at the Farm Event. See who else was there at the "55th at The Farm" Photo Album.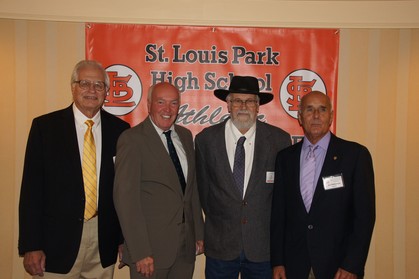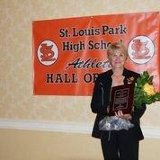 Here were our Athlete-Inductees at the Hall of Fame. Can you name them? See who else was at the Banquet at the "55th at The Hall of Fame" Photo Album.
<>~<>~<>~<>~<>~<>~<>~<>~<>
Minnesota ~ You Gotta Love It!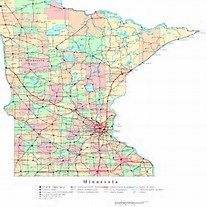 Come back home to Minnesota - a water wonderworld
This is a totally free site: Find your name under the link at the left entitled "Classmate Profiles" and join us.