St Louis Park


Class of 58, The Luckiest Generation
Welcome to the
St Louis Park Senior High School
Class Of 1958 Web Site.
Home of the Orioles!
For music to accompany your viewing of this Home Page, click here:
We want to keep in touch with you. If you change your email address, or mailing address or phone number, be sure to go to MEMBER FUNCTIONS and make those changes under "Edit Contact Info."
"Classmate News" from July 2017
Life starting to get you down?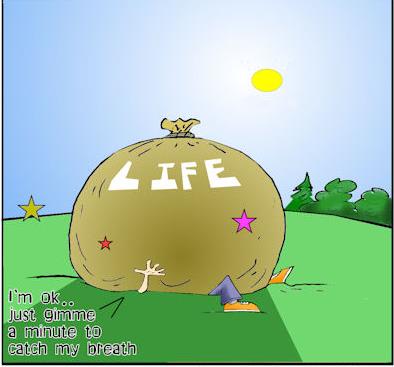 Don't fret: The 60th Class Reunion is just a calendar year away!
News Flash!!!
The "Ladies Who Lunch," an informal group of ladies from the SLP Class of '58, who have been lunching together for many years, have just informed the webmaster that there is going to be a 60th Class Reunion for our class. That's great news, indeed. Many have been wanting to know if it's really going to happen.
Further, it will be those ladies who will plan the entire event. Stay Tuned: Announcements will be coming in the weeks ahead to everyone via either email or snail mail with details. We believe it will occur sometime next year in the summer months of 2018. So stay healthy, get a haircut and lose some weight. (At least that's my plan!)
---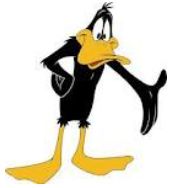 Did
you know?
... that today is Insulin Discovery Day?

On July 27, 1921, at the University of Toronto, Canadian biochemist Frederick Banting and Charles Best successfully isolated insulin for the first time. Countless lives have been saved from what was previously regarded as a fatal disease. Trivia fans: The scientists first injected the hormone into a diabetic dog and found that it effectively lowered the dog's blood glucose levels to normal.
//////////////////////////////

Today's Inspirational Quotes


"Do you want to make progress? If so, then take each problem not as a challenging rival, but as an encouraging friend of yours, who is helping you to arrive at your ultimate destination."

-- Sri Chinmoy
"Maturity is not when we start speaking big things. It is when we start understanding small things."

-- Author Unknown
<>~<>~<>~<>~<>~<>~<>~<>~<>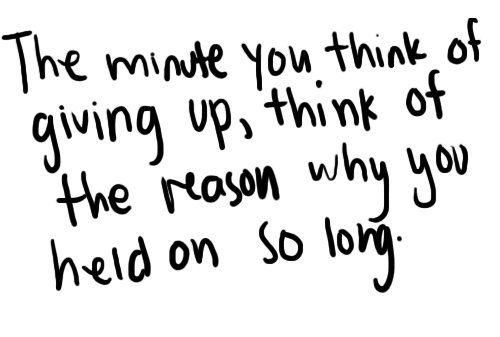 3 Rememberance Quotes for July
Moshe Dayan
"Freedom is the oxygen of the soul."

<>~<>~<>~<>~<>~<>~<>~<>~<>~<>~<>~<>
Today's Featured Article, Website or Blog:
We have ten Photo Albums, with accompanying music, to share with you.
These are mainly Albums from our 50th and 55th Class Reunions. You will find them all at the links entitled "Our Photo Gallery" and "50th Reunion Photo Sets" at the left side of this page. They are...
SLP Class of '58 Gallery

..........variety of photos sent in by classmates

Our High School Times

............photos from our days at Park High

55th at the Park Tavern

............Sept. 10, 2013 - 1st 55th Reunion Event

55th at the Farm

........................Sept. 11, 2013 - 2nd 55th Reunion Event

55th at The Hall of Fame

..........Sept. 12, 2013 - Induction Banquet

70th Birthday Cruise

..........Our July 20, 2010 Cruise on Lake Minnetonka

50th School and Bus Tour

.......Big 50th Reunion - Day 1 Activity

BBQ at Tim Kiernan's Farm

.....Big 50th Reunion - Day 2 Activity

Relaxing Saturday Morning

.....Big 50th Reunion - Day 3 Morning

50th Saturday Banquet

............Big 50th Reunion - Day 3 Evening
Sit back, adjust each album to "full screen mode," turn on the music at the scroll at the bottom of each photo set, change tunes or watch without music...all to suit yourself. Come back often. You'll recognize someone different each time!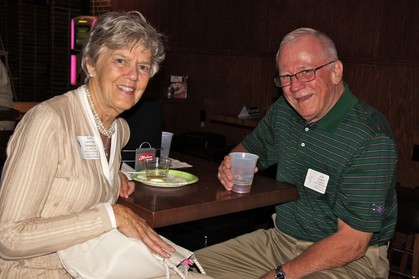 Sara Lenmark Halverson and John Carlson both thought the Tavern Event was special. See all of us who were there at the "55th at The Park Tavern" Photo Album.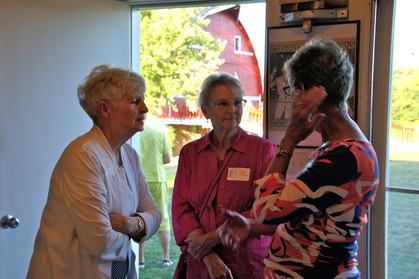 Janet Aarness Midtbo, Mary Ann Evans Eckenberg and Barbara Wilcox Elmquist had a great time renewing their friendship at the Farm Event. See who else was there at the "55th at The Farm" Photo Album.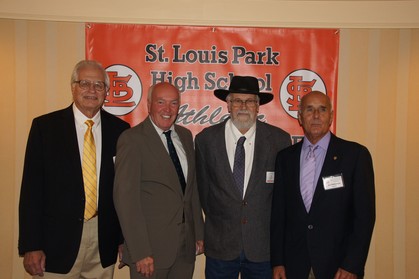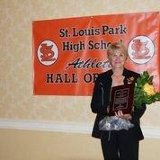 Here were our Athlete-Inductees at the Hall of Fame. Can you name them? See who else was at the Banquet at the "55th at The Hall of Fame" Photo Album.
<>~<>~<>~<>~<>~<>~<>~<>~<>
Minnesota ~ You Gotta Love It!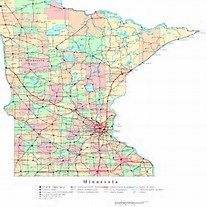 Come back home to Minnesota - a water wonderworld
This is a totally free site: Find your name under the link at the left entitled "Classmate Profiles" and join us.