Weather in St. Louis Park
Remember Bud Kraehling? He just passed away at age 96. You may enjoy the information on Bud's life at WCCO TV that we all likely recall from the 1950s and 60s, at the following link:
View "WCCO weatherman 'last of the originals'" article at http://tablet.olivesoftware.com/Olive/tablet/startribune/SharedArticle.aspx?href=MST%2F2015%2F06%2F05&id=Ar00100
For the weather in St. Louis Park, which as you know is a first-tier suburb of Minneapolis, Minnesota, you can access the forecast by clicking on the following website:
http://www.weather.com/weather/today/Minneapolis+MN+55426:4:US
If you want the weather anywhere in the United States, including Alaska and Hawaii, you'll enjoy this website: Just put your cursor over any dot or + and the complete weather will appear!
http://www.wrh.noaa.gov/zoa/mwmap3.php?map=usa
The snow flakes depicted above have started again in Minnesota, where we've had 12 days in a row below freezing, even before Thanksgiving!
So we can't stop "thinking snow," even in November!
Winter has arrived early here, so we'll keep the following poem here for the rest of the winter season:

A Winter Poem from the heart...
We get this poem out every winter and love rereading it. It is succinct, but well written, and highly descriptive of reality in Minnesota, in winter; even in November.
A poem by Abigail Elizabeth McIntyre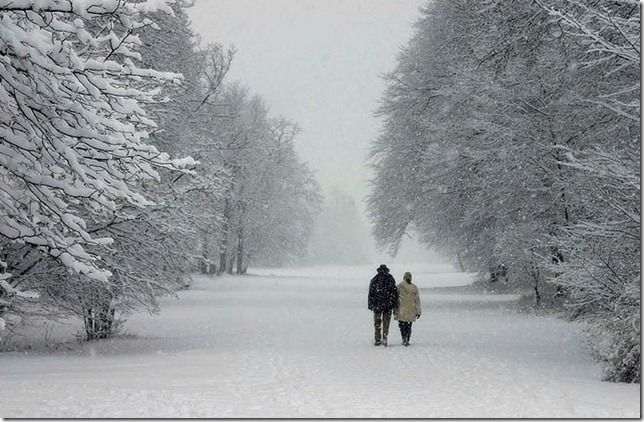 Shit, it's cold!
The End
Sometimes the ice can be a little thin in December in Minnesota.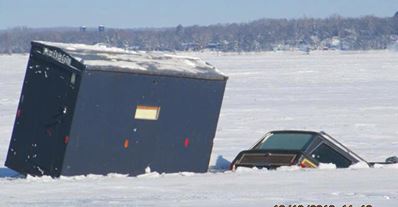 This happened to an ice fisherman the week of December 9, 2013 in the Alexandria area.
The weathermen say the temperature is going to reach extremely low levels today, and everyone should check on the elderly and senile
.
Are you OK?
You definitely don't want to do this in one of Minnesota's coldest winters!