In Memory
Joy Rydholm (Gallagher) VIEW PROFILE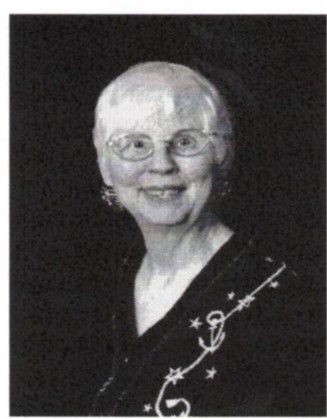 Joy Rydholm entered SLP High School in 1957 from Boulder, Colorado. So we did not know her well. But she was a significant addition to our class, was a talented musician who played several instruments, and her information page in our 50th reunion "Luckiest Generation" booklet indicates she led a fruitful and joyous life. Somewhat surprisingly, although we thought her first name was Joy, she went by her second, or middle, name. Her first name was actually Velma.
Velma Joy Rydholm Gallagher was born on February 8, 1941 in Fargo, North Dakota to parents Ted and Inga Guine (Mohn) Rydholm and entered into eternal rest on December 19, 2019, at age 78. She died of cancer.
Joy entered Park High her senior year and became active at First Lutheran Church in St. Louis Park. Joy was devoted to her Christian Faith from a very young age and lived every day with Christ by her side.
Velma loved to crochet, and was always so helpful to everyone. Velma was loved dearly by everyone and she was always a joy to be around. She enjoyed writing and wrote a draft book on "Joy To The World; The Lord is coming". Velma was an international executive assignments secretary for Wycliffe Missionary Group. She sang in choir and could play the flute, accordion, piano and organ. Joy had met Martin Luther King Jr twice. She will be dearly missed by many loved ones and friends. Velma was preceded in death by her parents, and sister Twyla Sjoquist. Velma is survived by her husband Mike Gallagher, son Steven Michael Gallagher and spouse Treva of Minnetonka, Minnesota, son Mark Gallagher and spouse Julie of Dallas Texas, son Scott Mathew Gallagher of Gun Barrel City, Texas, granddaughter Avery Grace Gallagher, granddaughter Katie Gallagher and granddaughter Olivia Gallagher other loving family members and many more lifelong friends. A personal tribute may be made online at www.eubankcedarcreek.com. Funeral services were held Jan. 11, 2020 at Cedar Creek Bible Church in Seven Points, Texas.
Click here to see Joy's last Profile entry.