In Memory
Curtis Petersen VIEW PROFILE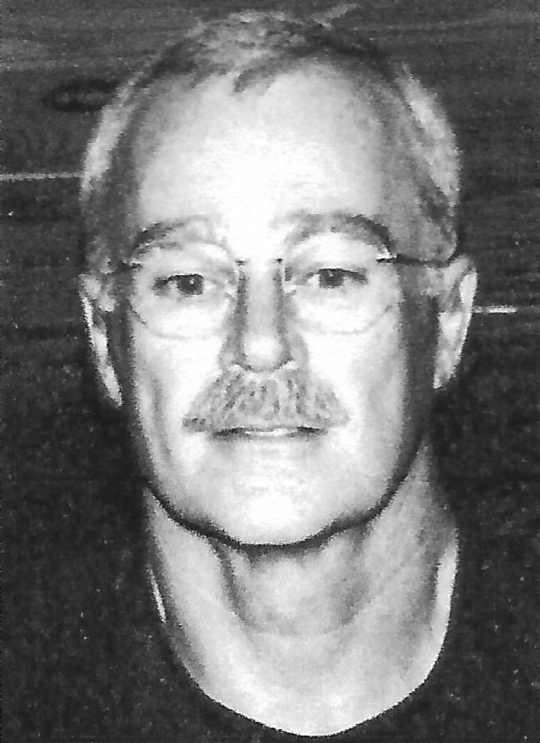 Curtis Lyndon Petersen died on October 16, 2019. We initially had difficulty confirming his passing; but close friends finally came through with the information be have below, as well as his death certificate issued by the State of Florida where he resided. At St. Louis Park High his last name was spelled PETERSON, but his death certificate shows his name as PETERSEN as well as that of his father Nels Petersen. In our class of '58 Curtis was not involved in any school activities. But we recall fondly his presence in our classes and made this quote attributed to him in our annual, "How I learned to play in twenty lessons." Whether that is a reference to his musical ability or some other capacity will remain a mystery. But his life was not a mystery, as the testimony of his friends suggests. There is no question that Curt was an avid sailor. A peek at his own testimony in our 50th Reunion The Luckiest Generation booklet will confirm his prowess as a boatsman. There are few Minnesotans who can claim to have spent their lives sailing the Caribbean and the Atlantic Ocean.
Curt's close friend Bill Hooper wrote as follows:
"How sad. I have known Curt for something like 44 years beginning when he was tending bar at the Holiday Inn in Bloomington MN which was close to my work - a sailboat business. That was our local watering hole and we spent most evenings there after work (too many times) and got to know all who worked there, plus many of the bands who played on the bar stage. Curt bought a Swedish-built Kings Cruiser 28 - which was a pretty wooden vessel which he named "Desire". We had indoor storage where boaters could work on their own boats year around and so Curt took advantage of that and eventually put the boat in the water on the St. Croix River, which borders Minnesota and Wisconsin. Many good times afloat and on the docks were had for some time. I remember when Curt said he was going to retire and move to Florida, which he did. I don't recall the year. [Editor's Note: Curt moved to Florida in 1982.]I do recall he moved to Indian Rocks Beach (IRB) on the Gulf side for a spell and then down to Key West. I don't recall the job he had in IRB, but he had a sales territory for an Aloe company in Key West. He lived at 420 Windsor Lane, Key West in a house he fixed up. I remember the walls were built of Dade County Pine and it was a tasty little place right across the street from the Key West bone yard (cemetery). I stayed there on occasion and one winter a friend of mine and I sailed my sailboat from KW to the Dry Tortugas living on the boat in the area for over 40 days. We spent a lot of time with Curt before and after our water travels. Curt later moved up to Pompano and I have stayed at his place there as well. I think that is when I met Kevin, who may or may not remember me. Curt bought an Islander 32 sailboat, I believe, in IRB and then moved it to a private dock in Pompano. He would often call me for advice on boat work that he intended to do. Every time I got to the Ft. Lauderdale area I would look him up and often when he got back to Minnesota, he would look me up. While in the last several years we didn't see much of each other in person, we always communicated via email and now and then with an occasional phone call. I have nothing but great memories of Curt and his smile and good-natured self. He was a fun guy to be with and will surely miss him. RIP Curt. Bill Hooper
Another close friend, Kevin J. Harris, wrote as follows:
"The only two relatives that I know of are his nephew, Derek Petersen, derekkwp@gmail.com, and his niece, Denise Hauger, denisehauger@hotmail.com. As far as funeral services that were planned, I believe Ann was handling those. Also, attached is a copy of his death certificate."
Additional friends reported together as follows:
Steve Fratzke, Per Haselbach, Curt Quinn, Rod Miller and Bill Miner wrote as follows...
"It is with sadness we report Curt passed away yesterday, October 16, 2019, at approximately 10:46 p.m. at is home in Fort Lauderdale under the care of a hospice nurse. He was 79 years old. You may express condolences to Curt's closest relatives, his nephew, Derek Petersen, derekkwp@gmail.com, and his niece, Denise Hauger, denisehauger@hotmail.com and to his close friend, Kevin Harris, khar@email.com.

Curt's wishes to be cremated will be honored. Steve and Per will continue to support Kevin and will communicate additional information about Curt's burial or other celebratory arrangements.

We share in the loss of a kind person, loving family member and good friend."
Click here to see Curtis' last Profile entry.