In Memory
Neal Dalen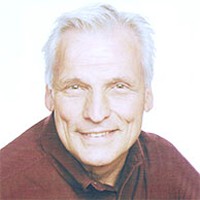 Neal Francis Dalen, age 79, of Edina, MN, formerly of Minnetonka, MN, passed away on Tuesday, March 6, 2018. The funeral service was held on Saturday, March 10th, 2018 at Cross View Lutheran Church, Edina, MN with visitation beginning at 9:30 am and the service at 11:00 am. The family invited others to join them after for a lunch reception. Pastor Steve Wheeler was the officiating pastor. Neal will be buried in Betha, MN at a later date. Funeral arrangements were handled by Neptune Society. NeptuneSociety.com
We do not know the cause of his death, nor whether he had been in diminishing health in just the recent past. We did not know of Neal's passing until the day of his funeral; so it was not possible to alert classmates until after the funeral was held.
Neal's passing was a great surprise to all of us, his classmates. Just five years ago, at the time of our 55th Class Reunion, we met at the Park Tavern in St. Louis Park for the first of several opportunities to met up with our classmates. At that time Neal was joyous in regard to being there and meeting those of us who happened to be there. He appeared to be in the best of health, and we recalled him saying that his goal in life was to play more golf and to continue his fondness for hunting as well as visiting his children and grandchildren.
During Neal's worklife he was a Technical Theater and Design Specialist with the Tyrone Guthrie Theater. We note that his email address began with the word "firstbroom". After each play it was apparently his job to begin the clean-up as well as to construct the scenery for the many plays put on by the Guthrie over the years that he worked there. Many classmates will recall that besides participating in high school football, track and swimming, Neal was an outstanding actor in our junior and senior year's class plays. He obviously carried his interest in acting both to St. Cloud State University and to the University of Minnesota.
Neal leaves a wife, Ellen, two sons, Eric (Kelly) and Mark (Tashana), and four grandchildren. If we find additional information about Neal and his life we will add it to this brief "In Memory" notice.