In Memory
Don Chenoweth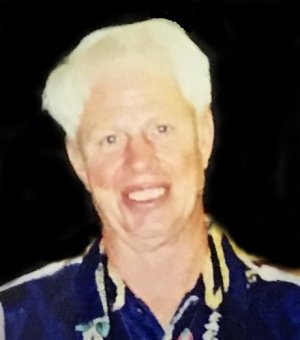 Don Wilson Chenoweth was born on October 24, 1940, in St. Louis, MO to Thomas and Mildred Chenoweth. His parents preceded him in death. Don died on August 5, 2019, at the age of 78, at his home in Champaign, Illinois.
He is survived by his wife Roma L. Bradley, two sons, Kendall and wife, Crystal, of Holliston, MA and Kevin and wife, Carolyn, of Highlands Ranch, CO and six grandchildren, Annabelle, Blake and Charlie and Iain, Elena and Ava. Per his wishes, his body was donated to medical science.
Since his father was a city manager (and for a time the city manager of St. Louis Park, MN) Don lived in several cities in the Midwest while growing up. He entered our SLP schools during our high school days, and quickly joined many co-curricular activities: He ran cross county; Declamation all three years in senior high; Debate, chess club, All School Play as a Junior; Echo (three years); Echowan; Hi-Y and the Spanish Club. There is no doubt to those of us who were close to Don, that he was an intellectual who was going to do places in life, prompted no doubt by a family with similar ambitions. Classmate Ed Nelson was a long-time close friend of Don and visited him a couple of times at his home after his retirement. Here are two pictures that Ed has entered earlier on our website: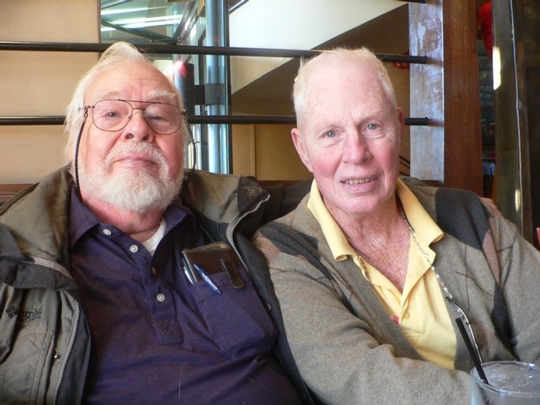 This photo is Ed with Don Chenoweth in the summer of 2012.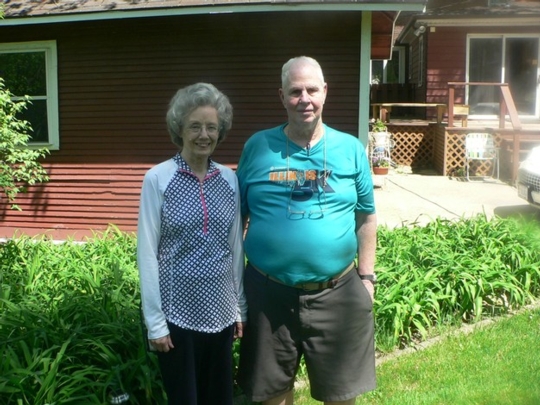 This is Don with his wife Roma in the summer of 2018.
Don graduated from the University of Minnesota with a B.A. in political science. He received an M.A. degree from Indiana University where he studied at the Russian & East European Institute. He completed his Ph.D. degree at St. Louis University where he wrote his dissertation on Soviet Civil Procedure. He married Roma L. Bradley, his wife of 55 years, at St. Peter's United Church of Christ, Champaign, Illinois, on August 23, 1964.
He taught political science at Nebraska Wesleyan University, Kentucky Wesleyan College and Cameron University, Lawton, OK. He led many trips with students to the former Soviet Union. While in Lawton, he was an active member of the Breakfast Optimist Club where he was the president, received many honors, held the position of state lieutenant governor and was awarded a lifetime membership in Optimist International. He was also a regular participant in marathons and triathlons, showing in later life the lust he had for running, which he brought with him to St. Louis Park. He retired in 1998 and moved to Champaign where his wife managed her business called centennial farms. Don had been of late a professor of Russian Studies at the University of Illinois at Urbana. He was a member of the Champaign Public Library Foundation Board when the present library was built. As a member of the Second Wind Running Club, he received the First "Comeback Award" after he resumed races following a bone marrow transplant at Mayo Clinic. Don had acquired some cancerous brain tumors later in life, and was operated on to remove them. He thought they had gone away; he told our classmate Ed Nelson, who talked with Don during a personal visit in the summer of 2018, that his cancer was in remission and had been for several years. But when Ed called Don's wife, Roma just recently, she said that the tumors had reappeared recently and took him quickly.
He was a member of the U.C. Friends Meeting and Don's family expressed their gratitude to the Quaker Congregation who offered their love and support and held him in the light in the final weeks of his life.