Who Are They?
We will occasionally post some pictures on this page. These pictures will be of members of our class or other classes close to our class of 1958 at St. Louis Park High School. Your task will be to identify all the individuals shown in the picture and then to use the "Contact Us" feature page to submit your answers. Even if you only know one person pictured, please submit their name anyway. We wish to put names to such pictures and establish a site to post the results.
As individual classmates come across such pictures among their memorabilia, and can not identify who is pictured, they are free to send the picture to us. If we agree that the picture is worthy of full class attention we will post it here for all to see and enjoy.
Here is the 2nd in a series of pictures of classmates from years ago.
(the first picture is at the bottom of this page)
Identify the following young boys in this picture.
Then send us a message with their names.
Winner will be named on this website.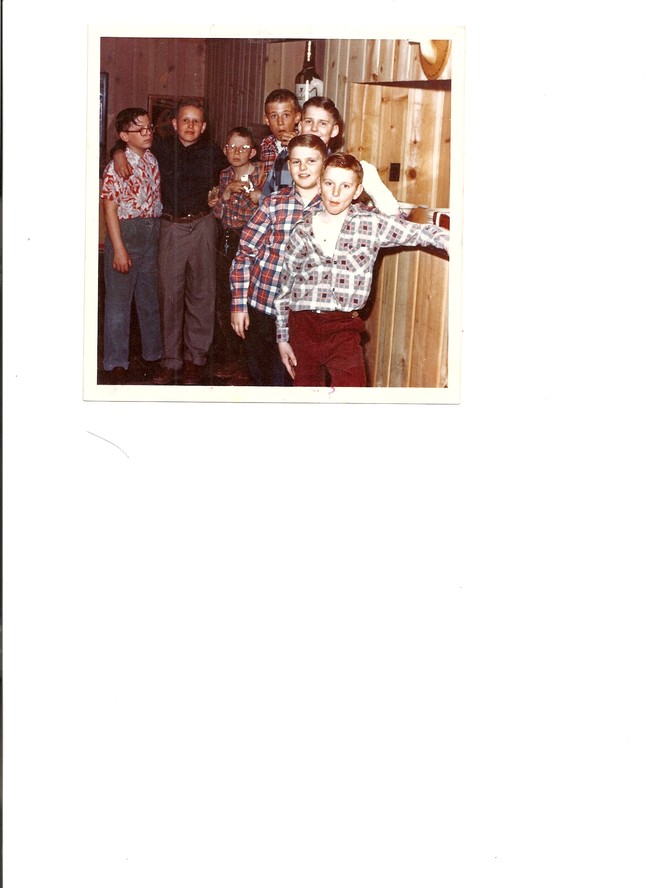 The Mystery Has Been Solved!
Be the first to identify all the individuals in the following picture of the "Starlighters" and their entourage.
See the Answers Below!
The Combination of Critical Thinking by Glenn DePue and Duane Rasmuson Solved the Mystery of Naming All 8 in the Picture of the "Starlighters"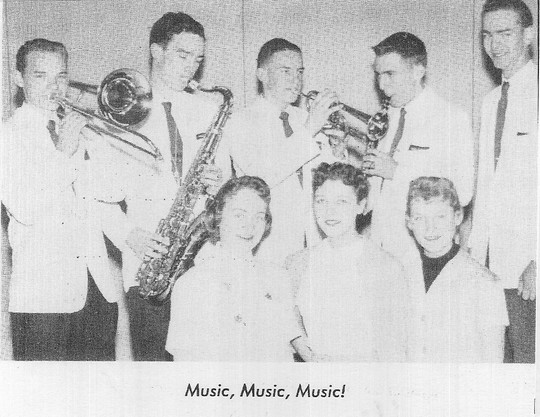 Classmates have identified all 8 of the 8 Parkites pictured above, as of January 20, 2009. Here they are:
Boys, Left to Right: Glenn DePue, Al Bigot [Southwest, '59] Lowell Nelson, Jack Williams [Edina, '58] and Duane Rasmuson.
Girls, Left to Right: Mary Reid, Sharon Grahn and Sharon Aberle [Class of '59, SLP]