Prayer-Links
WHISPERS... This is an awesome message for one's spiritual health. You will enjoy this video clip.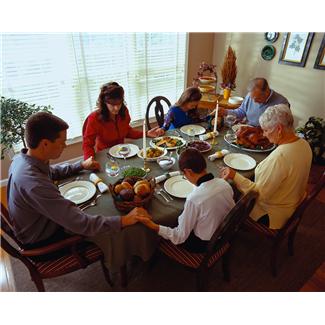 Since our 50th Reunion classmates Steve Sjordal and Jerry Warren have been
getting together in Colorado. They believe that since we are all getting older it
might be helpful for us to have a "prayer line". The intial thought is to establish
a "prayer-central" person(s) to whom any classmate's concerns about body,
mind, soul, children, grandchildren (or any personal need) would be forwarded.
There could thereby be a group of classmates, who identify themselves as
being interested in establishing a prayer-link or prayer-chain, to be notified to
intercede for those specific, personal concerns.
Intially, Steve Sjordal and Jerry Warren will serve as co-prayer-central persons.
They have updated their personal profile and if you access their page you can send
them a message.
If you wish to be involved in such a prayer-link group you should bring forward
from this website the personal profile page of either Steve or Jerry and
send them a message that you wish for them to put your name and email address
into a prayer-group data base that they will establish. The prayer group data base
of those who will be praying will then be assigned prayer requests as Steve and
Jerry receive them from the class. Cases where anonimity is requested will be
strictly observed.
If this link to our St. Louis Park Website becomes heavily used, we may design an
even more convenient method of transmitting classmate requests for prayers to
those who wish to participate.
---
November 28, 2017 A LITTLE TALK WITH JESUS
A little talk with Jesus, how it smooths the rugged road, how it cheers and helps me onward when I faint beneath my load.
When my heart is crushed with sorrow and my eyes with tears are dim, there is naught can yield me comfort like a little talk with him.
Though my way is often dreary and my walk is weak and slow, a little talk with Jesus tells me all I need to know.
And He answers me so gently in a soft and loving tone, "I am with you always and you will never be alone."
He tells me that He loves me, and paid the ransom for my soul, now He is my brother, His love has made me whole.
I cannot live without Him, His love is all I know; a little talk with Jesus gives me all I need to grow.
Oh, I often feel impatient and I mourn His long delay, for I never can be settled while He yet remains away.
So I wait a little longer for His own appointed time, and I glory in the knowledge that such-hope is ever mine.
In My Father's perfect dwelling where the many mansions be, I will daily talk with Jesus and He there will talk with me.
"Come unto me all ye that labor
and are heavy laden, and I will
give you rest." [MATTHEW 11:28]
---