Getting Old Isn't Funny, Or..
This month's "Getting Old Isn't Funny!" . . . . . . .Or is it?
Some Senior Humor

While on a road trip, an elderly couple, Phil and Helen, stopped at a roadside restaurant for lunch. After finishing their meal, they left the restaurant and resumed their trip.
When leaving, the elderly woman unknowingly left her glasses on the table and she didn't miss them until they had been driving for about forty minutes.
By then, to add to the aggravation, they had to travel quite a distance on the interstate before they could find a place to turnaround to return to the restaurant to retrieve her glasses. All the way back, the elderly husband became the classic grumpy old man.
He fussed and complained, and scolded his wife relentlessly during the entire return drive. The more he chided her, the more agitated he became. He just wouldn't let up for a single minute
To her relief, they finally arrived at the restaurant. As the woman got out of the car, and hurried inside to retrieve her glasses, the old geezer yelled to her, "While you're in there, you might as well get my hat and the credit card."
This coming week is National Senior Mental Health Week. You can do YOUR part by remembering to contact at least one unstable Senior to show you care.
THINGS JUST AIN'T THE SAME ANYMORE
Everything is further away that it used to be.
It is twice as far to the corner, and I notice that they've added a hill.
I've given up running for the bus; it leaves faster than it used to.
It seems they're making the stairs steeper than in the old days, too.
And have you noticed the smaller print they now use in the newspaper?
There is no sense in asking anyone to read aloud - everyone speaks in such low voices I an hardly hear them.
The material in clothes made today -- so skimpy now -- especially around the waist.
It's almost impossible to reach my shoelaces and I can't figure out why.
Even people are changing. They are so much younger than they used to be when I was their age. On the other hand, people my own age are so much older than I am. I ran across an old classmate the other day, and he had aged so badly he didn't even recognize me!!!
<>~<>~<>~<>~<>~<>~<>~<>~<>~<>~<>~<>~<>
Remember when drinking beer was a whole lot of fun? Maybe for you it still is! At any rate, for real beer "affionadoes" when something terrible happens to your beer, it can be a maddening situation.
Here is a video of serious BEER TRAGEDIES
(PARDON THE ROUGH LANGUAGE; THE NARRATOR IS AN AUSSIE:
CLICK ON THE "COMMENTARY ON TRAGIC BEER DEATHS" BELOW AND WAIT A FEW SECONDS FOR THE VIDEO TO LOAD.
<>~<>~<>~<>~<>~<>~<>~<>~<>~<>~<>~<>~<>~<>~<>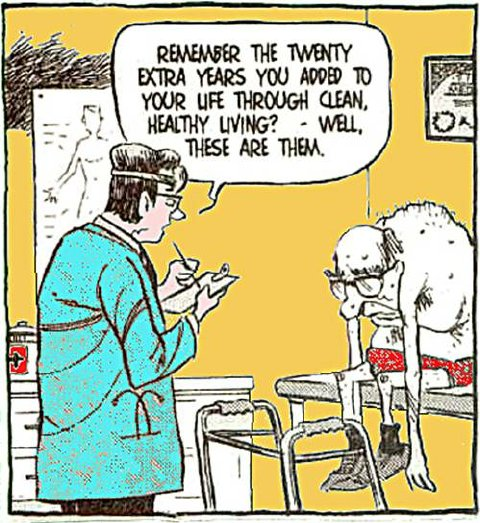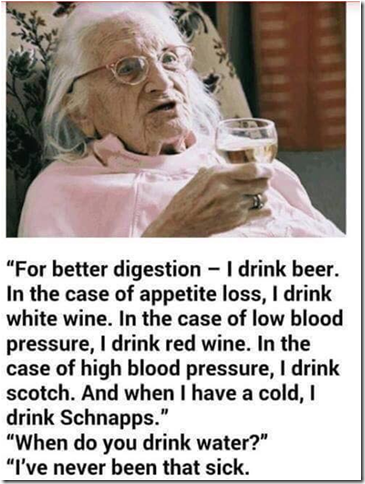 Old Is When...
A sexy babe or hunk catches your fancy....
And your pacemaker opens the garage door!